This celebration of the very best of our culture runs late into the night and shines a light on the quality and breadth of the incredible and diverse cultural offering in Ireland, while introducing audiences to new venues and emerging talent across the country. Minister for Tourism, Culture, Arts, Gaeltacht, Sport and Media, Catherine Martin TD has invited everyone to come out and celebrate the diversity of arts and culture in Ireland for themselves with family and friends on this special night.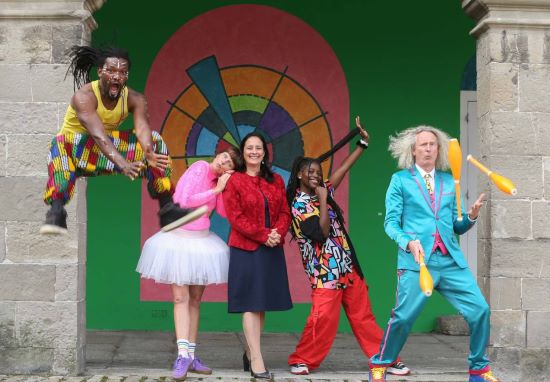 Under the stewardship of the Arts Council, Culture Night is brought to you in partnership with local authorities, cultural and community organisations across Ireland. It is a seismic moment, a collective magical emotional journey where artist and audience engage with each other as they celebrate One Night For All. Over 1,700 events are planned and ALL events are FREE. This Friday Culture Night comes of age and celebrates its 18th edition. What originally started in 40 venues in Dublin's Temple Bar in 2006, is today an all-island celebration of the very best of culture with a multitude of FREE events happening late into the night.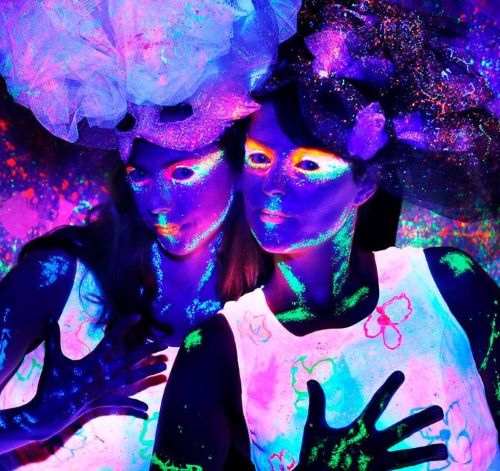 This year Culture Night Late features an expanded programme of events including:
The Late Night Foyer Gig With Franco Morone in Ennis. Known as the Italian poet of the acoustic guitar and one of the most influential fingerpicking guitarists in Europe, his exquisite touch reinvigorates traditional Celtic and Italian melodies.
The Model Sligo, presents DJs Till Late in two separate spaces; one features a DJ selection curated by GASH Collective, a platform supporting female, trans, queer, non-binary and other underrepresented people in music.
Kelly-Anne Byrne, will headline the second space with support from DJ Tara Be.
Sounds On Site in Ballina plays host to an outdoor concert featuring musicians including Steo Wall, Elaine Mai, Doppler and Sweetlemondae.
Strawberries at Meeting House Square in Dublin will immerse audiences in a night of entrancing beats and melodies that honor diversity and unity including Soria Reilly, Bull Horris b2k Tadgh K and Efa O'Neill.
Maureen Kennelly, Director of the Arts Council said "Culture Night is a celebration of diverse and rich culture across the entire island of Ireland and a testament to the power of the arts to bring communities together. It's a night where creativity knows no bounds, as streets across the country come alive with music, dance, art, and so much more. This Friday evening we invite you to discover the night for yourself and join us for a vibrant and unforgettable evening of artistic expression."
The Read Mór book gifting project is back and this time patients in selected hospitals across the country will have an opportunity to escape to furthest reaches of their imagination with a choice of 29 different books by Irish based authors and publishers. This year the Arts Council is proud to partner up with HSE Healthy Ireland. 'Book Doctors' will be prescribing 3,600 free books from their Library Trolleys as they visit Connolly Hospital, Dublin; Letterkenny Hospital, Donegal; Portiuncula Hospital, Galway; St. Luke's Hospital, Kilkenny; Naas Hospital, Kildare; Ennis Hospital, Clare; and Croom Hospital, Limerick.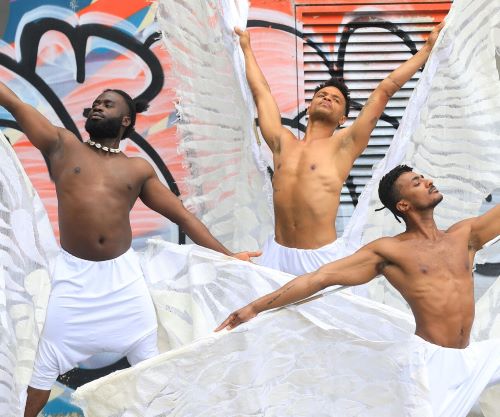 Separately, OPW properties across Ireland will host a broad and diverse programme including a Bike Disco, 5km, car-free cycle through the Phoenix Park Dublin, with bike decoration packs available onsite for the first 150 participants. Bus Eireann Culture Night buses will leave every 30 minutes from Cork City Hall, from 18:30 to help people to get across the city and take in as many events, as easily as possible. Each will have live performers and take you on one of three routes around the city.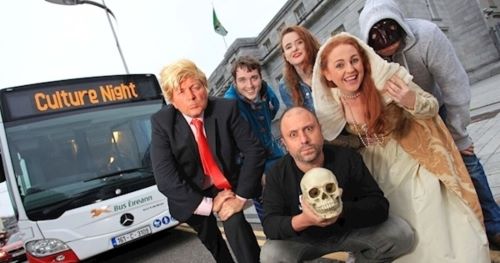 TG4 will have a selection of content both on air, online and across their social strands. The focus of TG4's content will be Gaeilge, Gaeltacht and regional. For the first time on Oíche Chultúir, fans of Ros na Rún, (TG4's popular drama series) will have an opportunity to get an exclusive behind the scenes tour of the set and participate in Q&A session with some of the team. There will also be a special edition of Nuacht Cúla4 on the new children's channel Cúla4. Belfast, Dublin, Galway and Baile Bhuirne in Co. Cork will all be represented on the news programme for young people.
For more information go to www.culturenight.ie.