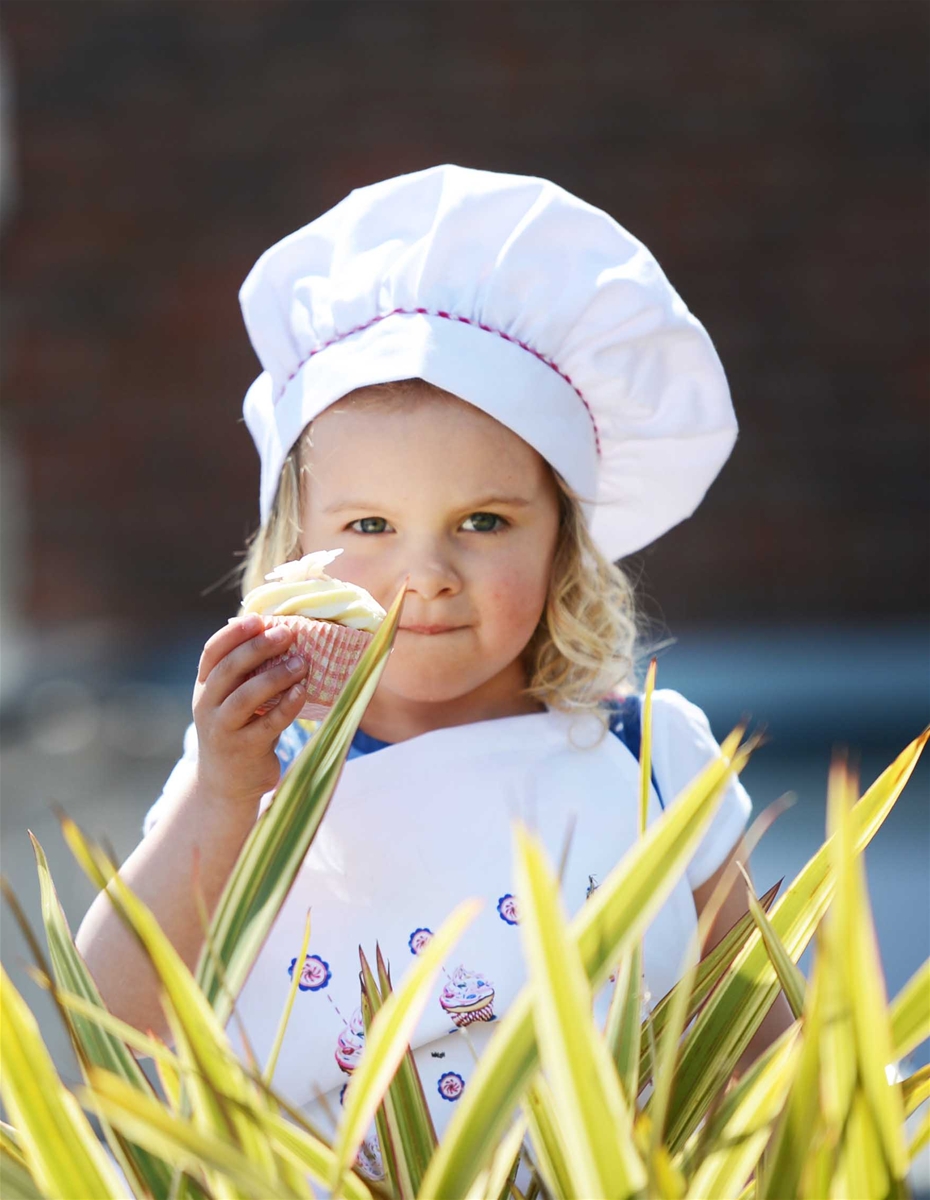 If you'e looking for something fun to do with the kids this Bank holiday weekend, then why not bring your budding little bakers to the Cupcake Camp at Bloom? The event takes place this June bank holiday weekend and will see children decorate cupcakes to raise money for Our Lady's Children's Hospital Crumlin.
Cupcake Camp is a new charity initiative in association with Bloom which takes place in the Kids' Zone at the popular summer gardening event.
For a small charity donation, each child receives a cupcake which they can ice and decorate in their own original style which they get to eat afterwards!There will be prizes throughout the day for exceptional creativity, and Marie O'Toole (Irish Countrywomen's Association) and food writer Orla Broderick will demonstrate novel cupcake decorating and sugar-craft, at the cupcake decorating workshops throughout the weekend.
Kids go free at Bloom, with a paying adult, and Cupcake Camp is just one of a range of fun initiatives to keep 'budding~bloomers' entertained and active over the weekend. The Cupcake Camp area is styled by Avoca Handweavers, making this a great place to visit over the weekend.
Our Lady's Children's Hospital Crumlin is hoping to raise €10,000 from the fun Cupcake Camp, which will contribute to the "Fix Crumlin" campaign, which~was launched~last year~to raise €8 million to renovate the~~hospital's ~cancer ward and to build a new cardiac unit for Ireland's sickest children.~
"The hospital has already raised a whopping €6m to fix Crumlin," said Joe Quinsey, CEO of the Children's Medical & Research Foundation at Our Lady's Children's Hospital Crumlin.
He continued "That great moment when the hospital can deliver for our cardiac and cancer patients is moving ever closer. Already, these patients and their families are benefiting in such a practical way from people's support. The first phase of the cancer ward was finished and handed over to staff, patients, and their families only a couple of weeks ago. This is an incredible achievement. But we cannot stop there." There's a lot more fundraising needed so this really is a wonderful cause.
Limited Edition Orla Walsh Prints
To support the fundraising efforts for the hospital, Dublin artist Orla Walsh has created an exclusive new cupcake design that features on aprons and tea towels at the Cupcake Camp.
Famed for her retro pop-art paintings of iconic brands, like the Heinz Ketchup bottle, Tayto Crisps, and Silvermints, visitors to Bloom can take home one of Walsh's latest limited-edition designs for a donation in the region of €10 for a tea towel, €15 for a child's apron, and €20 for the adult apron.
Orla Walsh will also be involved in art demonstrations, explaining art techniques to children and parents at Cupcake Camp.
Bord Bia's gardening and family festival takes place in the Phoenix Park in Dublin on the June Bank Holiday weekend, Thursday 30th May until Monday 3rd June 2013, and tickets are available now on
www.bloominthepark.com
. The popular family event attracts thousands of people every year, with 80,000 visitors enjoying Bloom in 2012.