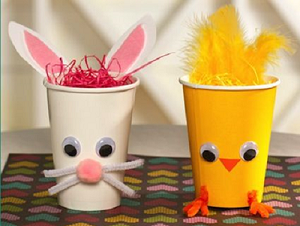 There is something about the
kids' birthday party
shop that sends us over the top; before we know it, we have amassed hundreds of paper plates, plastic spoons and cups, and have absolutely no idea what to do with it all. Well, for those parents looking to get a little creative with their unused supplies, we have the perfect solution – party cup animals!
What you will need:
Clean, blank party cups
White and pink card (for bunny; experiment with other colours for different animals)
Glue
Pipecleaners
Goggle eyes
A pen
A pencil
Scissors
Method:
1. Using your pencil, draw long bunny-shaped ears on white paper, drawing another, smaller set on the pink paper. Stick the pink onto the white to make bunny's ears.
2. Turn the plastic cup upside down and attach the ears to the top back part, gluing on and holding to ensure it stays in place.
3. Next, cut out bunny's triangular nose from the pink paper. Taking two pipe cleaners, arrange them across each other to look like whiskers, twisting them around each other to hold.
4. Stick bunny's nose on the front of the pipe cleaners and, using a strong glue, attach to the front of the cup.
5. Draw on bunny's mouth with black pen, sticking on your goggle eyes to finish.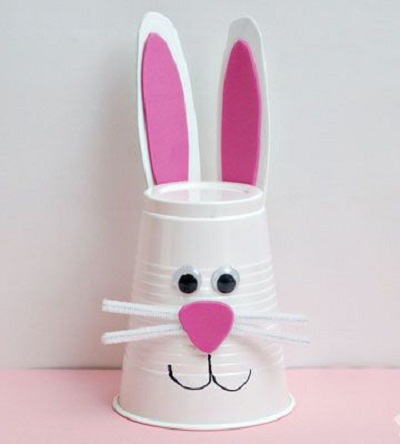 Images via Pinterest