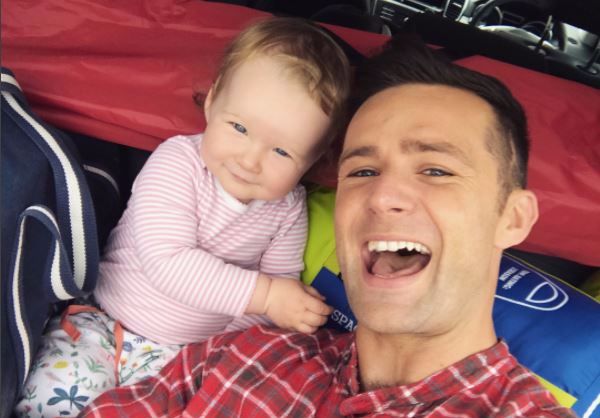 Listen, we will be the first to tell you that all dads are amazing - and if we could write an article for them all we would.
However, that would take up quite a bit of our time, so we choose to focus on our favourite famous daddos.
This week we are ALL about McFly member Harry Judd, and his beautiful little (but growing) family!
From teaching his gorgeous toddler Lola how to play the drums, to snapping pics of his glowing wife, Georgia - we cannot get enough of Mr Judd.
1. When he reminded his daughter (and all of us) that girls are awesome.
2. When he let his toddler play the drums - brave man!
3. Story time. We can't actually deal with the cuteness.
4. That time he joined his gorgeous bub in her paddling pool.
5. Flying with toddlers is no easy task - and yet he makes it seem effortless!
6. When he took a sweet sleepy-selfie.
7. When he embraced Peppa Pig - like we all do eventually.
8. Just a few smooches - you can't beat them.
9. This ADORABLE little picture.
10. When he announced the birth of baby Lola, in the sweetest way.