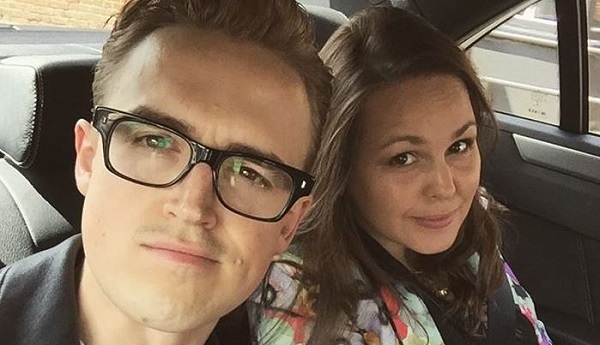 She is one of the most popular celebrities around, but Giovanna Fletcher has encountered her fair share of shaming in recent times – and no one is more shocked by that than her husband, Tom.
The McFly singer is celebrating being voted icelolly.com's 'Celebrity Dad of the Year 2016', and he is using his platform to speak out against body-shaming and other tough issues faced by new mums.
In an interview with MailOnline.com, the musician shared his thoughts on the shocking comments strangers made about Giovanna's 'mummy tummy' and the apparent need for her face to 'slim down' for a selfie.
"Being there to witness that was the most bizarre experience. Giovanna is really strong-minded and coped with it really well. If that stuff happens to someone in a bad place it can be extremely damaging, and I think everyone needs to be more aware of what they say and how they act around women during and after pregnancy," said Tom.
In an admission that is sure to leave women everywhere cooing, Tom added: "What a woman goes through during pregnancy and afterwards... it's an extreme thing that happens to your body, and something that's incredible and completely natural and beautiful."

Tom and Giovanna – who is, incidentally, Celebrity Mum of the Year – are parents to two-year-old Buzz and four-month-old Buddy.
SHARE with a fan of the Fletchers who will love Tom's insightful comments.