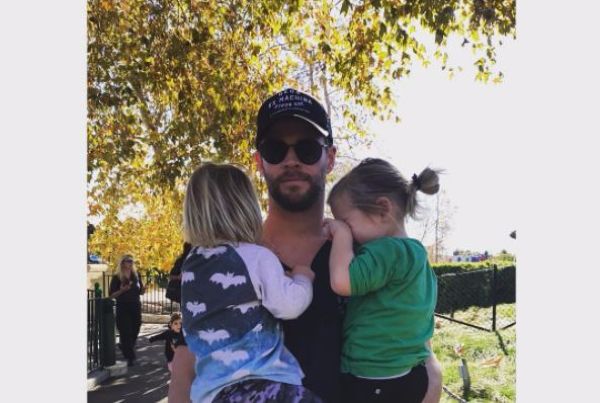 Chris Hemsworth is just one of those guys who is just totally obsessed with this family, and rightly so.
His Instagram feed is a photo montage of the three loves of his life - his stunning wife and his three gorgeous kiddos.
With that in mind, we decided to do a little run down of Chris's best 'dad moments' in recent months.
Get ready to swoon!
1. When he hit the gym with his tiny blonde weights.
2. When he kissed his baby.
3. When he let his kiddos stay up late to watch hi on the TV!
4. Some cute gardening.
5. When he baked his daughter the cutest birthday cake.
6. Superhero camp featuring this proud Papa.
7. This.
8. We're honestly a little overwhelmed.
9. Everything about this picture.
10. Okay, we're officially done.