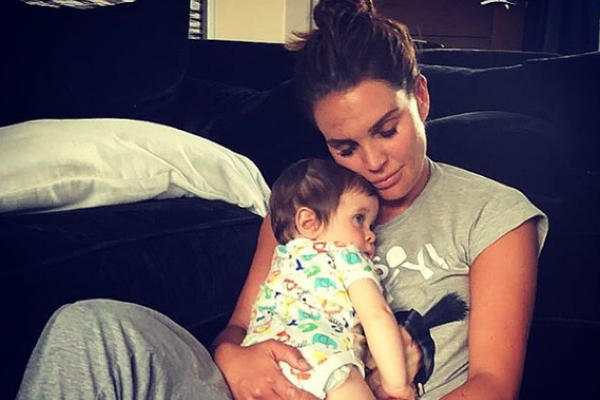 Danielle Lloyd has confirmed she will seek treatment abroad, which will allow her to choose the gender of her next baby.
The former Miss England reportedly wants a baby girl, after having four boys.
The 34-year-old and her fiancee Michael O'Neill are willing to travel to ensure they have their daughter.
Speaking to OK! Magazine, Danielle said:
"We want to do gender selection. I've been honest about the fact that I'd really like a little girl."
"I would regret it if I got to 50 and didn't have a daughter, and I don't want to have any regrets, so I'm going to do it."
Danielle and Michael are already parents to nine-month-old, Ronnie.
Her sons, seven-year-old Archie, six-year-old, Harry, and George, who is four, are from her previous marriage with Jamie O'Hara.
The mum-of-four thought she was pregnant once again, but soon realised that it was down to a medical condition.
"I have polycystic ovaries and then endometriosis when I'm ovulating," she explained.
"Which makes me swell up so I look and feel like I'm pregnant."
The former model expressed her desire to have a little girl throughout her pregnancy with Ronnie, last year.
During the interview, Danielle hinted that she wants to get pregnant sooner, rather than later as she wants her children to be close in age.