How in the world do I mention the kids on my dating profile?
In fact, how do I get back to dating full stop after my relationship has broken down?
As a dating coach, Haley Quinn knows that dating can be tough at the best of times, let alone when you have a small human (or two!) in tow.
If you're seriously considering dipping your toe in the dating pool again, potentially for the first time as a mum, I want to give you a few rules of the road to help you get started.
You Missed the Whole Dating App Era… Until Now!
If you met your former partner back in the days of yore, when people used to actually chat to one another in the pub, then the whole dating app thing may have come as a shock!
Whether you open the app, and the first person you see is your ex (doh!) or you have no idea what the swiping etiquette is, I am here to help!
So, let's get started with looking at your profile: probably the first question you'll be asking is, 'how do I mention I have kids?' Or even, 'should I wait until I'm on a date before I bring up the fact that I have children?'
This is where your online dating profile can act like a great filter as to who you let into your life. Obviously, you want a partner who is more than okay with the fact you have kids, and in fact, appreciates that part of your life. Remember, you're auditioning someone for a very important role in your life, and because of that I would definitely mention your tribe of little people.
However, I wouldn't make your whole profile around being a mum. This is because we want someone to date you, and to see you as a well-rounded human being, as well as an incredible mummy.
To accomplish this, you want to focus on your personal qualities and interests. For example, instead of beginning with the fact you're a mum:
"Mum of 2 boys, loves travel and a cocktail on the weekends…"
You want to juggle the order of your profile to lead with characteristics about you and aim to write these in a way that is SPECIFIC and UNIQUE.
"You'll win me over if you can name a holiday destination that I haven't googled yet and make a mean Negroni on the weekends.
Mum of 2 boys who are definitely funnier than me…"
Remember the fact that you are a dedicated mum is part of what makes you desirable, to the right person, so own this fact but don't forget to showcase the rest of your personality.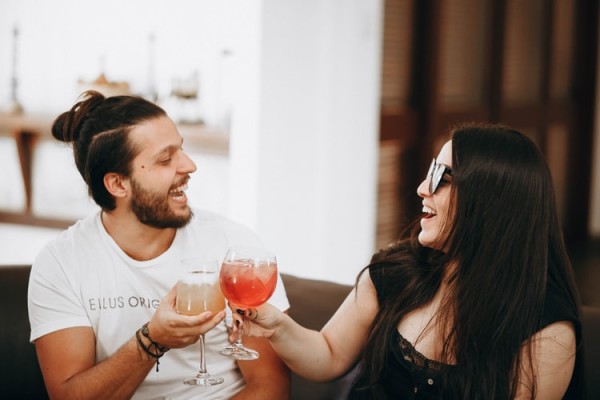 How Can I Keep A Date?
Even if you've successfully managed to snag a date, keeping it may be a whole other problem.
Amongst mum friends it's perfectly acceptable to cancel last minute because the baby was up all-night teething, or your tot starts making this strange screeching sound every time you attempt to leave the room: but what if it's a date?
Here is a good example of where clear communication is key – especially if you know there's a chance you'll have to cancel this ahead of time, whilst still making it very clear you'd like to see someone:
"I'm looking forward to meeting you too! Little one's not been too well this week though, so is it okay if we double confirm on the day?"
To reassure someone you're not just being flakey you could also offer an alternative:
"Failing in person meeting - how about a video call? (Not much chance of you catching the lurgy that way either!)"
And of course, you need to look out for a potential partner who is understanding: so if they're none too happy about you needing to rearrange, this could be them filtering themselves out of the running to meet someone as awesome as you!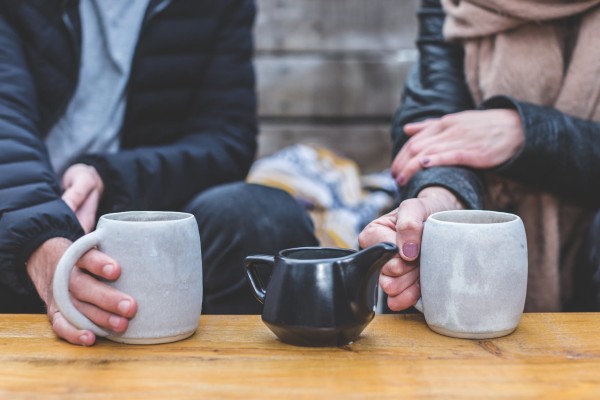 Will anyone want me?
The short answer is yes! Unlike the fairy tales, there are actually lots of potentially great partners for all of us. So, whether you've been flying solo for a while, or have recently had a breakup, trust that you will meet someone who is worth your time sooner or later.
However, if you're in a space where you find yourself doubting your attractiveness, then this could be an important reason to slow down your entry into the world of dating. To make the smartest choices about who to date, you want to feel secure in yourself that you have a choice as to who gets to spend time with you.
Whether it's a changed body, chronic lack of time, financial pressure, or all of the above, that's making you wonder about what you bring to the table: your self-esteem has to bounce back before you can choose a good partner.
If you doubt your own desirability, or feel worried there's no good partners left, it can lead you to accepting behaviour that you really shouldn't in a prospective date. To avoid repeating any mistakes from the past or choosing a partner who doesn't value you fully, wait to start dating until you can do so confident in the knowledge of your worth.
If you're struggling with self-worth at the moment, confide in a friend, and try small daily affirmations. A good one can be to give yourself a long, hard look in the mirror in the morning and tell yourself exactly why you're a catch. Yes really!
When you realise that you have everything you had in the past to bring to a relationship - plus some serious mum-experience points - you should be able to hold your head (and your standards) high on your journey to meeting the next lucky person to share your life with.
Hayley Quinn is a dating coach who has appeared on TV and radio shows across the UK, USA and beyond: providing lively debate and content on love and dating. She's appeared on shows ranging from BBC News, to Celebs Go Dating, to The Apprentice and is a safe pair of hands for live TV and broadcast.
Article by Haley Quinn; Hayley Quinn is a dating coach distinguished public speaker and lecturer who has appeared on TV and radio shows across the UK, USA and beyond, providing lively debate and content on love and dating. Hayley's candid, sassy, humourous Ted X talk about love and identity has been viewed 2 million times. The popularity of her talk is a testament to her open and engaging speaking style. As well as relationships and dating, her talks cover a wide range of topics including entrepreneurialism, communication and self-confidence. She's appeared on shows ranging from BBC News, to Celebs Go Dating, to The Apprentice and is a safe pair of hands for live TV and broadcast.
Check out Haley's website www.hayleyquinn.com!