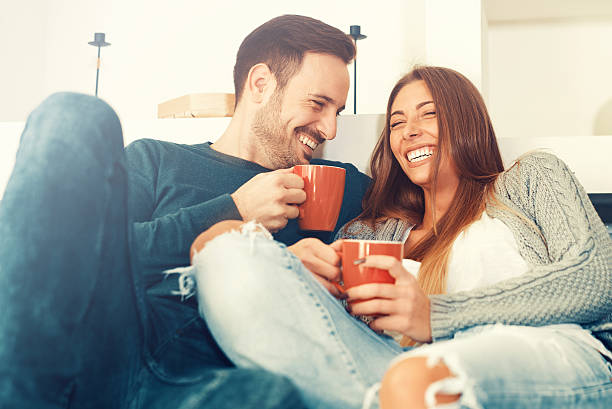 App-based dating almost seems to have replaced traditional ways of finding romance. Online dating had something of a stigma attached to it in the past, which has clearly been overridden. You can now swipe right (or left!) on a whole range of apps to hook you up with someone you fancy, and each app has its own quirks. But if we've learned anything from these past years of technological acceleration, it's that nothing stands still. Dating apps have trans morphed into a general online mode of meeting new people - not only for dating purposes - and now friend-finding apps abound. Yet the question remains: Will they hit as big as their romantic counterparts? Let's explore.
The success of dating apps
It may be hard to pinpoint what allowed them to achieve their rise to success, but the existence of that rise is backed up by hard facts:
Tinder alone was worth $4.6 billion worldwide
as of August 2018, accounting for 3.8 million subscribers and hitting pop culture, too, in a catchy - if a little tongue-in-cheek - tune from Miracles of Modern Science.
But Tinder is not alone. There's Bumble (where ladies make the first move), OkCupid (which does not require you to log in via Facebook), Coffee Meets Bagel (supposedly "data-driven" so you can focus on probable matches), Grindr (for gay, bi, trans, and queer people), Tastebuds ("Meet people through music"): quite frankly, it's a list that's as good as endless.
Friend-finding apps abound
Friend-finding apps come in all shapes and sizes, too. For example, if you're into sports, you can find others who like to head to the gym to punish themselves equally as much by signing up to Atleto. New mums in the US, UK and Canada have Peanut, whose approximately
300,000 users can bond over their wee ones
. Or you could go back to basics and meet human's best friend with a free app like Meet My Dog.
Why the transformation?
There's something plausible about us all needing help with dating. The aim is to find one person that trumps the rest, with whom you could spend every waking hour. But friends? Well, it's more traditional to have as many as you like and we're more likely to have met our friends at a young age. What's the need for an app?
With the growth of the home-working phenomenon,
many such workers suffer loneliness and isolation
as a result of not being surrounded by colleagues. Regardless of where you work, there's a time of life when work kicks in, we start thinking about families, perhaps we move away - and that's exactly the time when making friends is more difficult than ever. Enter the friend-finding app.
Will they be successful then?
We don't seem to be slowing the rate at which we're taking our lives online and the need to surround ourselves with a solid network of people with similar interests isn't likely to go away any time soon either. That suggests apps for finding friends are likely to share in the kind of success that dating apps have enjoyed. Plus, with the advent of Tinder Social and Bumble BFF… Well, it's a telling sign that two of the biggest players in the dating app game have launched social app equivalents.