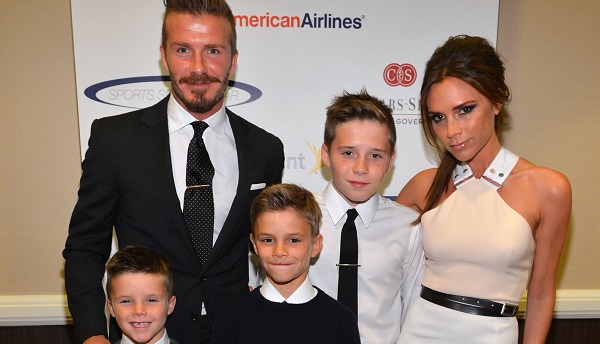 If he's not gushing over his children in interviews, he's sharing beautiful family photos to social media, so it's a well-known fact at this point that David Beckham is the most adoring dad.
And when it comes to raising his little (and not-so-little) ones, he is clearly working from a stellar model.
The 40-year-old football legend has opened up about family life in a new interview with The Telegraph, giving an insight into the kind of values that he has worked hard to instil into his children.
Referring to sons Brooklyn, Romeo and Cruz, the 40-year-old admitted that he has used the example set by his parents and grandparents when it comes to teaching them about manners and respect.
"From two years old they have to know their 'pleases' and their 'thank yous' and their 'you're welcomes'. My boys know that they let ladies or girls through the door before they go through. It's so important to have manners and treat people from all walks of life the way they should be treated," he said.
It sounds like these young men have been set an excellent example.