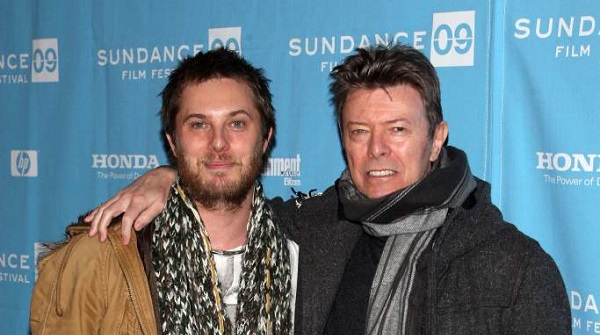 The music world is still in mourning following the untimely passing of the legendary David Bowie, in January, but it seems he is still 'leaving surprises' for his fans.
A fan of the late singer took to social networking site Reddit to share a discovery made by a friend, who left the cover of their vinyl copy of Bowie's final album, Blackstar, out in the sun.
"A friend discovered that, if you expose the Blackstar gatefold to sunlight, a star field appears. What a beautiful secret," the Redditor wrote, sharing picture proof.
View post on imgur.com
The discovery is particularly poignant, given how the opening lyrics of the album track Lazarus are: "Look up here, I'm in heaven."
The Reddit post was shared on Twitter by Bowie's son, Duncan Jones, who couldn't help but marvel at his late father's special message.
"Leaving us surprises even now. So clever. So missed," he wrote.
Leaving us surprises even now.
So clever. So missed. https://t.co/OEsNHz0F3S

— Duncan Jones (@ManMadeMoon) May 3, 2016
While his father's death marks a devastating loss, Duncan and his wife Rodene are looking forward to welcoming a baby later this year.
We're sure that more of these secret messages will continue to turn up.
SHARE with a David Bowie fan who will love this.