Billy Caldwell, 11, has a life threatening condition called Intractable Epilepsy and is a status epileptic – this means that he suffers from seizures that cannot be controlled by medication.
He and his family are currently in Los Angeles waiting to see if their youngster will be able to receive surgery to treat his condition - treatment which is not available in the UK.
And in a heartbreaking message to Santa, the young boy has asked the man in red to make him better so that he can go home.
"Santa, I don't want to go and live with the angels yet," Billy writes. "I want to stay here with my mummy and big bro."
"I am not at home. I am sick. I am in Los Angeles.
"Can you please come here Santa?
"I would like you to take my seizures away."
Billy has been in LA for a few weeks now, and is being looked after by Dr Douglas Nordli, according to Belfast Live.
Nine years ago the youngster was sent home from the Royal Hospital for Sick Children, Belfast, where his mum, Charlotte, was told there was little hope for his survival.
However, after doing her research, Charlotte found that there was treatment available in the States, and she brought Billy over hoping for a miracle. Doctors have said that he is suitable for surgery.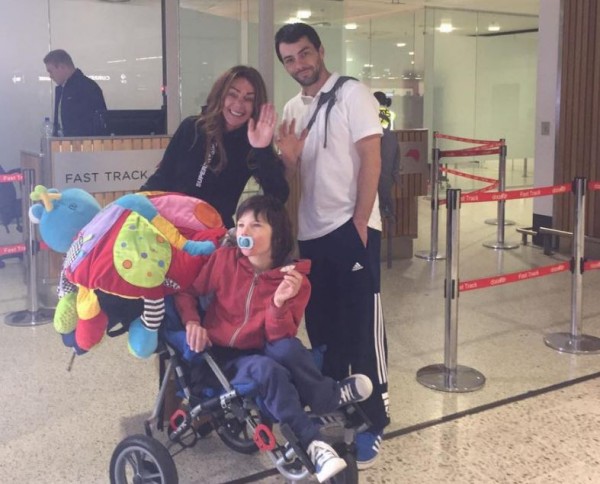 "We had hoped that Billy would have the surgery and it would not be too invasive but it now looks like the surgery to save his life will leave him with speech and memory loss," the 49-year-old said.
"For the moment he is being treated with cannabis oil to try and hold the seizures at bay until we can find a way forward surgically.
"It is exhausting and frightening and Billy knows he is in trouble even though everyone around him is so upbeat.
A Facebook page Keep Billy Alive has been set up to bring awareness to his condition and to raise much-needed funds.