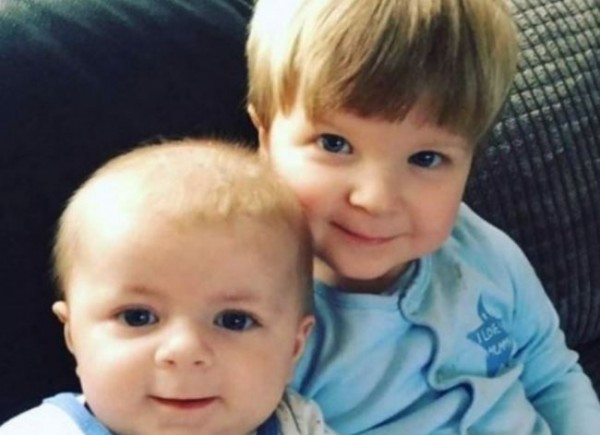 Four-month-old Archie was savagely killed when a family dog pulled him from his mother's arms in a terrifying attack which also left his older brother with serious injuries.
Archie Darby was visiting family with his mum, Jade, and older brother, 22-month-old Daniel, when a Staffordshire Bullterrier-type dog attacked him in a family home in Colchester, Essex.
A post-mortem found little Archie had died from severe head injuries consistent with a dog attack.
And an inquest ruled today has concluded that he died as a result of a "harrowing" accident.
Archie Darby's mum hailed for bravery in fighting off dog attack https://t.co/xDKD3Mqh8y

— Sky News (@SkyNews) December 9, 2016
"Archie Darby was a four-month-old baby being held in his mother's arms when he was taken out of her arms by the family dog and attacked," Coroner's officer David Dinnell said, according to the Mirror.
It is not believed the owner of the dog, PC Clare Ferdinand - a serving police officer, will face charges as the breed is not banned and the incident happened in a domestic home.
"Nobody here is to blame," coroner Ms McGann said, as she praised Jade for dialling 999, fighting off the dog and barricading it in a conservatory until police and paramedics arrived.
Archie Darby dog attack: Mum praised for bravery

— Jonathan Johnson (@JJonny72) December 9, 2016
"It's just one of those hideous things that comes out of the blue, can't be predicted and, Miss Rogers, I commend you for your bravery fighting off a dog attacking both of your children and you carried on fighting until you were able to catch the dog and get it away from your children."
"It took a number of officers with specialist equipment to catch it afterwards."
image via GoFundMe