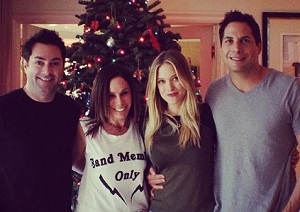 It certainly has been a dramatic few days for her, speaking so publicly about her mother's death, and emotions were certainly running high for Melissa Rivers today.
The producer, who is the daughter of the late Joan Rivers, has publicly slammed comedienne and actress Kathy Griffin, who took over Joan's role at the helm of her TV show, Fashion Police.
A clearly tense and emotional Melissa painted Griffin in a less than flattering light as she drew comparison between her and her mother during an interview.
"I'm just going to say it wasn't a match on a lot of levels. My biggest complaint was the feeling that she kind of s**t all over my mother's legacy in her statement on leaving," said the 47-year-old mother-of-one.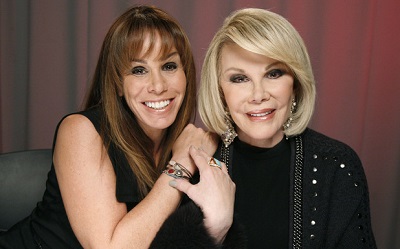 Clarifying her comments, she added: "I know that that was not an intentional reading of it, but that's how I felt…Everything was so heightened and everybody was so crazy, but that was my takeaway by her [Griffin] calling the comedy and the style of the show old-fashioned."
Melissa's comments referred to Kathy's letter explaining why she decided to quit Fashion Police following a racism row. In the candid letter, Griffin said that she did not want to use her comedy "to contribute to a culture of unattainable perfectionism and intolerance towards difference".
Sharing the extent of the impact that Griffin's words had on her personally, Melissa added: "They took the last thing I had and smashed it."