Huge congratulations are in order today following the news that a popular Irish television presenter has welcomed a second child into the life she shares with husband, John Fitzpatrck, and son, Seimi.

Evanne Ni Chuillin took to her social media channels last night in order to share the wonderful news with fans and followers.

Uploading an incredibly sweet of shot of John and Seimi doting on the new addition, Evanne told Twitter users that her daughter made her highly-anticipated arrival on Friday, July 24th.

Paying tribute to her first daughter, the 33-year-old sports broadcaster wrote: "Life as a mammy enhanced only by doubling the brood... Baby Peigí joined our posse yesterday."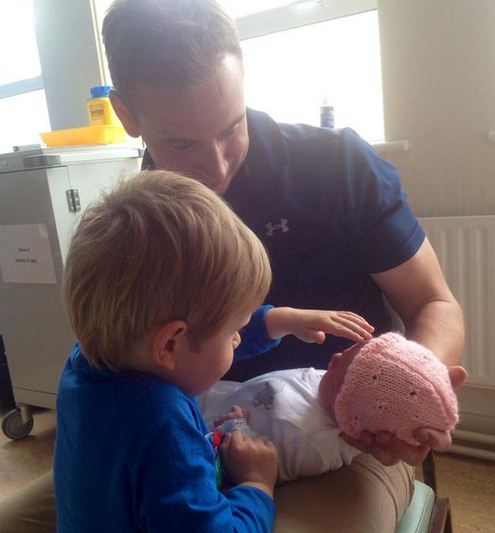 The star, who made no secret of the struggles she faced following Seimi's arrival three years ago, said she found solace in the fact she wasn't alone.

Opening up about her experience of postnatal depression, Evanne once said: "I was just crying, sobbing at the drop of a hat. It wasn't until after that I realised lots of women go through this. It's all normal."

The Kilkenny-native has received hundreds of messages of support and congratulations following the arrival of the beautiful Peigí this weekend.

Congratulations to the overjoyed family!