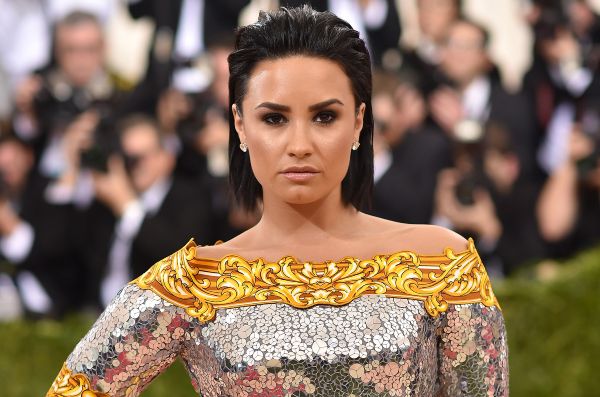 People tend to share the best parts of their lives on Instagram. We will always post a selfie when our skin is clear and our hair perfectly curled, but we never post about the bad moments, when we just aren't feeling good about ourselves.
Demi Lovato has bravely opened up about her flaws in a touching Instagram post. The singer shared a photo where she is smiling from ear to ear on the beach.
The Skyscraper singer is wearing a striped bikini in the photo, but despite her smile, Demi admitted that she felt self-conscious about her look.
She wrote, "I'm insecure about my legs in this picture but I'm posting it because I look so happy and this year I've decided I'm letting go of my perfectionism."
Demi has decided to embrace freedom and self-criticism in 2018, which is one of the greatest new year resolutions we've ever heard.
She continued, "Learning to love my body the way it is is challenging but life-changing."
The former Disney star has honestly spoken about her eating disorder in the past. Demi explained that battling the disorder has been one of the toughest parts of her life.
She admitted, "I work every day towards solid recovery even if I mess up sometimes. Today I'm feeling strong. You all can do it too. It IS possible."
We love how positive Demi is. Women of every age will benefit from the singer's empowering message, especially in an age where we feel an immense pressure to look perfect.
You go, Demi!