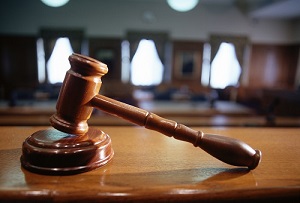 The Health Service Executive (HSE) has apologised to the family of Tadhg Costello, the eight-year-old boy who was brain damaged at birth.
The apology comes as his case against the HSE was settled today, with the High Court ordering an interim payment of €2.8 million to the Costello family.
Tadhg, from Killorglin in County Kerry, is confined to a wheelchair, cannot speak and requires 24-hour care.
The court heard alarming details from the testimony of Tadhg's mum, Mary, who detailed the maltreatment her family has suffered from the HSE over the past nine years.
During her comments, Mrs Costello criticised the body's decision to fight the case against her family for the past nine years, refusing to admit liability until last month.
Mrs Costello claimed that her family had been very badly treated in the situation, recounting how one consultant showed remorse and cried during a private meeting, with the case continuing regardless.
"It was very hurtful that the HSE defended the case against us. We were trying to deal with the grief of what had happened, and for them not to admit liability added insult to injury," Mrs Costello told the court.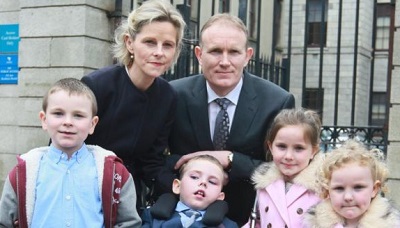 The court heard how there had been a two hour delay in delivering Tadhg, during which time he suffered brain damage. Tadhg, through his mother, went on to sue Kerry General Hospital over the circumstances of his birth
Today, Tadhg was awarded an interim sum of €2.8 million, and an apology by the HSE was read out in court.
"Sadly, we are unable to change what happened to Tadhg, but we would like to inform you that we have since introduced specific guidelines and protocols to assist us in preventing adverse outcomes in the future," the statement read.
Commenting on the ruling, Mrs Costello said: "The settlement will allow us to provide the 24-hour specialist care which has been denied for all his life to date."