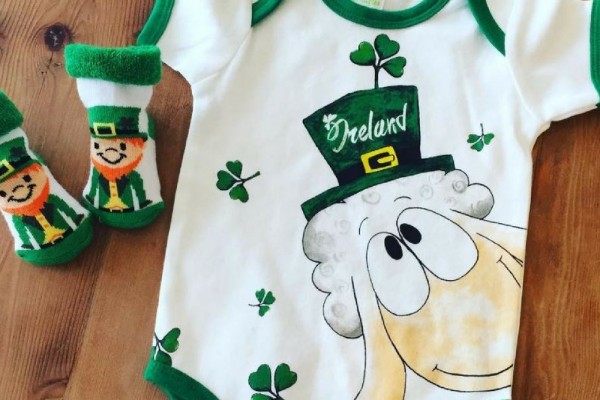 Ronan and Storm Keating are expecting a little bundle of joy soon, and it looks like Storm may have let slip a hint about the baby's gender online.
The TV producer posted an Instagram photo of an adorable baby onesie with a sheep and shamrocks printed on it, alongside a pair of leprechaun baby booties.
Underneath she wrote: "So, Ali surprised us with this gift for her baby brother, haha. Making sure he knows his roots."
Ali is Ronan's 11-year-old daughter from his marriage to Yvonne Connolly.
But as soon as the photo was posted, Storm made a hasty edit so it read "baby sister/brother haha. Making sure they know their roots."
Hmm, we're intrigued - was it a mistake, or did Storm just reveal her baby's gender?
Eagle-eyed fans spotted the correction and are convinced the couple are having a baby boy. One fan tweeted Storm, saying: "Haha... might be a tad too late for the correction now #babybrain #catoutofthebag."
Another asked: "Is it a boy so?...Post was edited and previously said making sure he knows his roots. Either way...congratulations".
Meanwhile, another fan thought Storm could be bluffing, writing: "I think it was a red herring and it will surprise us all and be a girl in the end."
Recently, Storm posted another photo of baby clothing online, but all of the items were grey and white gender-neutral colours. However, even at this stage, some fans thought the muted colours suggested a little boy.
This is very interesting - we're very excited for the arrival of the baby.