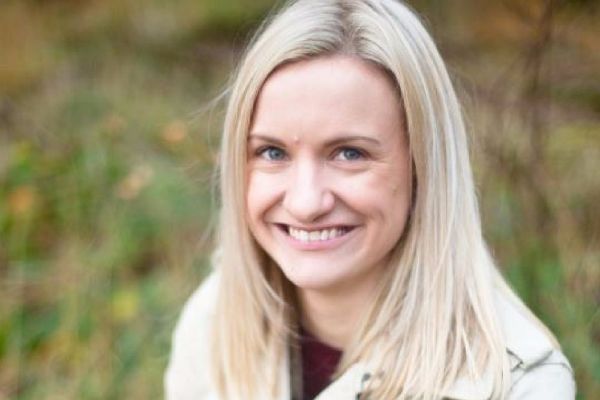 In a filter-heavy world, it's easy to forget that the people we follow online have flaws and physical imperfections of their own - just like us.
We're so used to seeing beautifully posed photographs on Instagram that we sometimes forget that flattering angles, photo editing and filters all play a part in making a perfect photo. Not to mention that comparing ourselves to others who appear to be physically "perfect" can leave us feeling down in the dumps about our own bodies.
Mum Sarah Turner, who is a blogger and freelance writer, was delighted to get many kind compliments after posting a photo of herself online with her children, recently.
Many of her followers remarked on Sarah's toned legs and admired them. However, Sarah, herself, felt slightly insecure about one aspect of her legs – the cellulite on her thighs that the majority of women have.
She bravely decided to share a second close-up photo of her thighs, to remind her followers that Instagram photos aren't always exactly what they seem.
Alongside the photo, she posted the following reminder: "It's awfully kind of you all to tell me I have lovely legs (thank you!), but please remember: these Instagram squares are a selectively (usually favourably) edited version of reality.
"This is the leg shot in those exact same denim shorts that I sent my pals the day we left. I've just put a filter on it, but I don't think even Valencia can make this Insta-perfect."
Her followers admired the mum's stance, with one writing: "Brilliant!!! You're still gorgeous, inside and out. Cellulite doesn't define us as mums, partners or human beings."
Another comment read: "You are all the more beautiful for embracing your body with pride."
We really admire Sarah for sharing this photo. After all, how many of us would willingly post a close-up of an imperfection online for scrutiny?
While most of the comments Sarah received were overwhelmingly positive, there were, of course, a few snarky commenters, also.
Sarah posted a comment she'd seen, which read: "I've never in my life seen so many 'mommy bloggers' who are posting 'honest' photos for attention."
The commenter went on to rant: "Nothing is private anymore. Next thing you know, these mommy bloggers will be posting pictures of their poo to let you know it's OK that sometimes it's really dark!"
Luckily, Sarah thought the comment was hilarious. So far, her photo has had a whopping 6,500 likes - almost twice as many as her previous "perfect" photo.