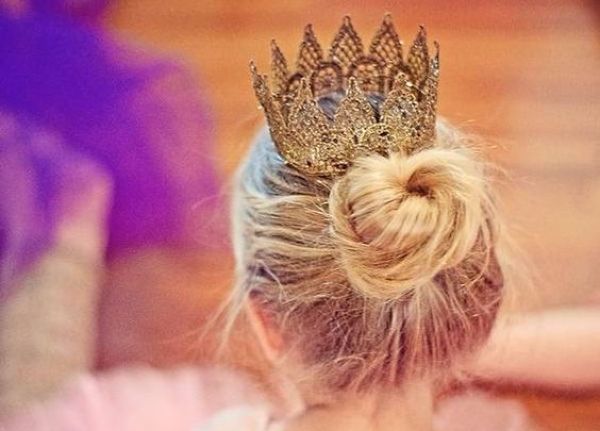 Time and time again we read articles about how Disney sets a bad example for young girls, how the notion that we need a Prince Charming to feel happy and fulfilled is outdated and insulting.
But that isn't always so.
I grew up watching Disney princesses, and I credit them for helping shape me into the strong, confident and driven woman that I am. (honest!)
So, let's first shine a light on the Prince Charming anti-feminism theory. There is no shame in wanting to fall in love, ladies, and that is the premise Disney classics express. The likes of Snow White and Cinderella pursued a great romance, not because they needed a man, but because they wanted to experience true love – plain and simple.
In fact, these famous princesses set an example for little girls everywhere. We all deserve to be loved, unconditionally, and true love does actually exist.
It is worth noting that Disney also tells us that it is actually okay NOT to have a man in your life if the circumstance just doesn't feel right. Don't believe me? Take the beautiful and independent Pocahontas.
This Native American princess falls madly in love with the dapper John Smith, who offers to take her home with him, to 'civilisation.'
A hard pass from Pocahontas, who insists on staying in her home, with her friends and family. Right on, lady – live your truth!
In fact, Disney princesses are ALL considered to be feminists – in their own individual ways, and that's actually why they wear a lot of blue (yes, I'm serious). It is no coincidence that Elsa, Jasmine and Belle have all worn gorgeous blue outfits at some stage.
Leatrice Eiseman, of the Pantone Colour Institute, told Allure recently that the reason for all of the blue is female empowerment. "You're adding a bit of power to the character by giving her the blue. It's a very subtle way of saying, 'Yeah, but young women, young girls, can be empowered, too.'" Beauty and the Beast costume designer, Jacqueline Durran, said that the shade of blue fits Belle's role as an "active heroine."
"There is a sort of refinement and crispness to light blue, but there's also blue in work wear," she said. "It is a practical colour and a colour that you can work in. In that sense, it is full of active strength."
And when you think about it, it makes perfect sense: Princess Jasmine escapes the evil clutches of Jafar, Belle finds adventure in the great wide somewhere, and Cinderella defies her stepmother by attending the ball and meeting her Prince - all while wearing a gorgeous shade of blue.
Plus, it goes against gender conforming colours, establishing that the colour blue isn't just for boys after all (not that we needed reminding!) It's also the colour of the sky, reminding us of positivity and hope.
Disney princesses also exude individuality and independence – and serious amounts of bravery.
The amazing Belle from Beauty and The Beast saves her father from imprisonment, by volunteering to take his place. Mulan dresses up as a male soldier and goes to war instead of her elderly father. Ana ventures into the snowy wilderness to save her sister Elsa from banishment, and helps her to control her powers, showing us that a sister's love is like no other. Selfless acts like these are a common sight in Disney film and culture – and that is something that should inspire all of us.
It's not all tiaras and dresses, either. Throughout the years, Disney princesses have been driven and hungry for success, specifically Tiana, from Princess and the Frog. This heroine is almost relentless in accomplishing her goals, working from an early age to save up enough money to open a restaurant.
Her hard work pays off (another brilliant lesson, we might add) and ultimately Tiana becomes a proud business owner. And yes, she falls in love at the same time, because women can literally do it all.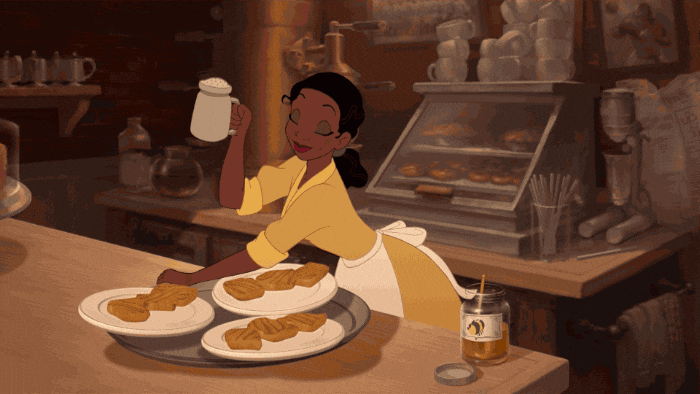 Listen, we know that it can be fairly easy to poke holes in Disney films, but we must remember: they are a product of their time. Snow White was released in 1937 - that is EIGHTY YEARS AGO, which was less than 20 years after woman earned the right to vote in the U.S.
So, in actual fact, you could argue that in many ways Disney princesses were ahead of their time.
Whatever message you choose to take from Disney princesses - they have been loved by children for almost 100 years and that should count for something.
Cinderella said it best when she said "the greatest risk any of us will take is to be seen as we are".
So I will continue to be proud of my captivation with the power of the princess.