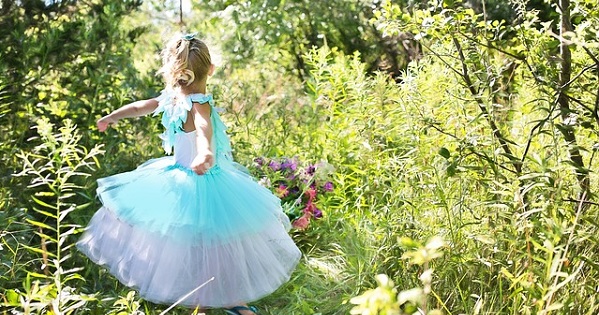 What little girl doesn't like dressing up as a princess? Now, ask yourself what is the one accessory she cannot go about her royal business without – a magic wand, of course! Perfect for a dress-up session or a birthday party, this magic wand craft will go down an absolute treat.
What you need:
Acrylic paint
Wooden dowel (available from any craft shop)
Brightly coloured paper
Cotton wool buds
Paintbrush
Pencil
Scissors
Sewing machine
Hot glue gun
Embellishments to decorate
Ribbons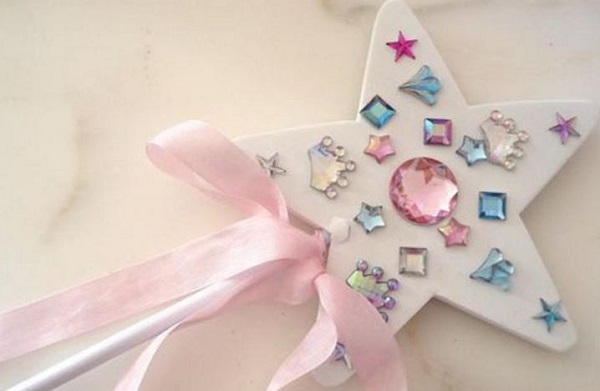 What to do:
Start off by painting your wooden dowel – the handle of your wand – in your child's preferred colour. Set this aside to dry while you get to work on the head of the wand.
Taking a pencil and ruler, draw out two large stars on your coloured card. Leaving about ½ inch of space from the tips of the stars, cut a square around the stars.
The next step is to connect your stars together, and the most effective way of doing this is to sew them in the machine. Sew all sides of the stars together, EXCEPT the bottom which will be the entry point for the wand.
Next, cut out the stars, leaving just a little paper (about ¼ inch) outside of the borders.
Now you need to give structure to your wand's head. Stuff it with your cotton wool buds, making sure that it's not too packed.
Take your wand 'handle', apply a little hot glue to one end, then stick it inside the wand head. Seal the whole thing up with more hot glue. If you wish, you can add in a few ribbon strands.
The next step is the most fun – the decoration! Using your hot glue gun, apply glitter, sequins, jewels or any embellishments your little one will love.
Images via Pinterest