While most women spend more than one-third of their lives after menopause, with the average age of menopause being 51 new research conducted by Besins Healthcare UK Ltd has found that 40% of women who are currently going through, or who have recently gone through, menopause still think it's a taboo subject. The research is launched ahead of World Menopause Day which takes place on Sunday, 18 October. The day aims to create awareness of menopause and shine a light on the support available for improved health and wellbeing around menopause.
Of those surveyed, only 40% discuss symptoms of menopause with their healthcare professional while 37% of women don't discuss their symptoms with anyone. Of those who don't discuss their menopausal symptoms embarrassment is a factor for 22%. This is concerning given that almost 50% of the population will experience menopause.
Some of the most common menopausal symptoms reported by women who have gone through the menopause included: hot flushes (71%), night sweats (69%), sleeping problems (65%), weight gain (57%), mood changes (45%), vaginal dryness (44%) and urinary issues (27%).
Often overlooked, the research identified vaginal health as a key issue for post-menopausal women. A woman is considered to be post-menopausal when she has not had her period for an entire year. While other menopausal symptoms, such as hot flushes, typically decline over time, vaginal dryness, also referred to as vaginal atrophy, can get worse because it results from physical changes in the vagina. This is caused by a large reduction in oestrogen. This lack of oestrogen causes the vagina and vulva tissues to become thinner, drier and less elastic. Vaginal atrophy can have a huge impact on a woman's sexual health and quality of life and is likely to get worse without intervention.
The research showed that vaginal dryness impacts 51% of women post-menopause. Lower levels of oestrogen can also cause urinary problems including frequency, burning when urinating and recurrent urinary tract infections which was reported by 12% of those surveyed.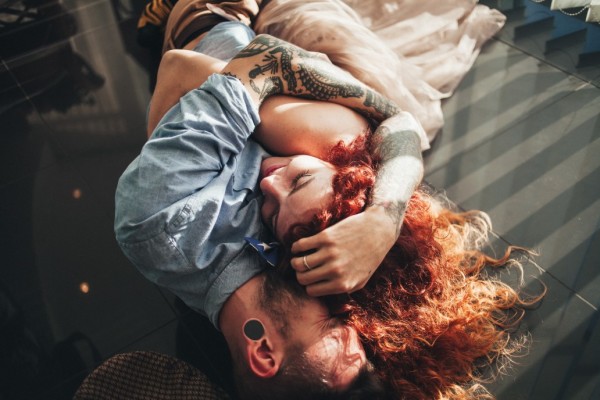 The research also aimed to understand the impact of menopause on a woman's sex life. It found that of those surveyed, 77% said sex was important to them however 41% reported that their sex lives had dis-improved following menopause with almost half (45%) of women claiming that they have experienced discomfort during sex with vaginal dryness being the main cause of the discomfort with over six in ten women (62%) experiencing it. Almost the same proportion (58%) claimed that they felt pain during sex, with just over a quarter (27%) claiming that they experienced tightness during sex.
Women's health expert, Dr Deirdre Lundy, Coordinator Sexual & Reproductive Health Courses, ICGP, commented, "Menopause is something all women experience and as we are now living longer, we live with the after-effects of menopause for much longer. There are new treatments available that target specific issues of menopause, such as vaginal dryness, which can help treat chronic ongoing symptoms and can greatly improve a women's quality of life. This research shows that many women are suffering in silence so I would urge all women to engage with their doctor or nurse to discuss any symptoms of menopause that they may be experiencing."
As well as consulting a healthcare professional, other things women can do to help manage symptoms of menopause including dressing in layers to help cool hot flushes, getting enough sleep, practising relaxation techniques such as deep breathing, avoiding too much caffeine and alcohol, carrying out pelvic floor exercises to help strengthen the muscles and improve forms of urinary incontinence, eating a balanced diet of fruit, vegetables and whole grains, quitting smoking and exercising regularly.
In relation to vaginal dryness Dr Lundy said "Women should seek treatment earlier rather than later as the longer a woman suffers without treatment the more difficult it is to reverse. While there are gels and lubricants available in pharmacies which can help, these are only treatments for short term relief. For long-term treatment of the condition, which is an extremely common issue, women should speak to their doctor or nurse who will be able to advise them on the best treatment."