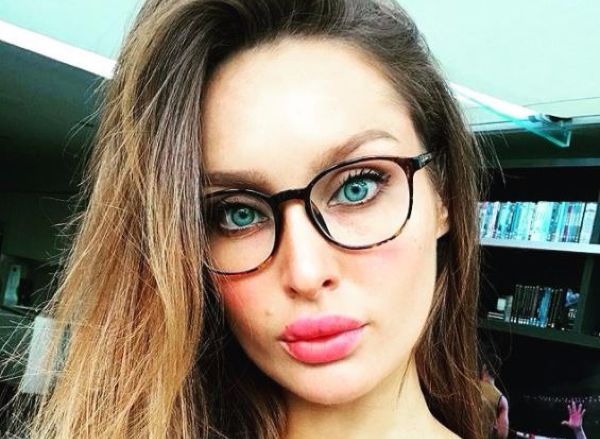 Do you find that at the end of a long day in the office your eyes are pretty much falling out of your head? Well, same here.
We have good news ladies, as there is a new (and super-chic) range of glasses on the market, that will protect your eyes from the strain of the screen.
Ambr Eyewear glasses are Ireland's latest must-have accessory for those who spend a lot of time at digital screens, be it working with computers or loads of Netflix and chilling.
The glasses aim to eliminate the symptoms of digital eye strain (yes, that's actually a thing) that many of us experience from staring at screens for too long.
But the added bonus is they look slick and stylish, just like regular designer specs. Ambr glasses work by filtering harmful blue light and reducing the glare that reaches your eyes - making your work day more comfortable and productive.
Blue light is the harmful light emitted from digital screens, and it's high frequency basically barrages our eyes with flickering light that we don't really notice, but it makes it more difficult to focus, increasing the strain on our eyes.
This strain leads to the usual workday symptoms like headache, blurry vision, sore and dry eyes and general discomfort - literally CHECK to all of these.
Studies have shown the negative effect eye strain can have on productivity, increasing the amount of time it takes for a worker to complete a task by as much as 20 percent.
And with regards sleep, many studies, from research centres like Harvard School of Medicine, have shown that blue light exposure can deplete the brain's ability to produce melatonin, the stuff that makes you sleep!
This is why you find it difficult to fall asleep at night after staring at your phone.
And if the science of these sexy specs isn't enough to convince you of their glory, what if we told you that some of Ireland's most popular influencers have been wearing them?
The likes of the stunning Roz Purcell and Nicola Hughes have been seen rocking their Ambr glasses!
But wait - it actually gets better.
Possibly the best thing about Ambr Eyewear is the fact that they're super affordable, with prices starting at just €38 - small price to pay for decent sight, productivity and a daycent night's sleep.