Dogs Trust have announced that they will suspend re-homing until after the Christmas period in a bid to stop people from adopting a dog for Christmas.
Many people fail to realise that adopting a dog is a full-time commitment and it is not just a sweet thing to do for Christmas.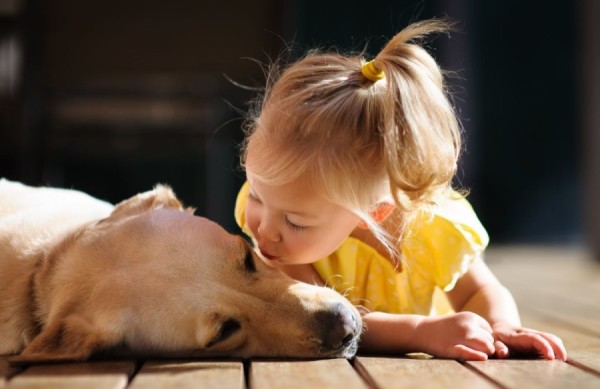 A harrowing number of dogs are returned to shelters after the holidays because people are no longer entertained by them and aren't bothered looking after them.
This January, the charity had a 30 percent increase in people looking to give up their dog.
This year alone, Dogs Trust received 2,840 surrender requests this year. Nearly 900 of those calls and e-mails were sent in the first three months of the year.
The main reason so many people give up their dogs after Christmas is because the reality of having to take care of a pet hits them after the merriment of Christmas dies down.

They said: "Christmas is not a good time to take on a new dog, especially a puppy. It is critical that dogs are provided with basic training and positive socialisation experiences in those first few months to set them up for the best start in life.
Today, we announced we will suspend the rehoming of dogs from our Rehoming Centre over the festive period to prevent people rushing out to get a dog for Christmas. Christmas is not a good time to take on a new dog, especially a puppy.

— Dogs Trust Ireland (@DogsTrust_IE) December 10, 2018

"Many people, often with the very best intentions, are simply unable to provide this at a busy time like Christmas."

Dogs Trust confirmed that the last re-homing day will be December 16, and they will begin adoptions again on January 5 2019.
While its centre in Finglas will remain open to the public during that time, so people can visit all the dogs looking for homes - and then decide whether or not to adopt in the New Year.

Executive director at Dogs Trust, Suzie Carley, said: "Dogs Trust coined the phrase 'A dog is for life, not just for Christmas' 40 years ago this year, and sadly it is still as relevant today as it was then.

"We hope that by spreading this message that it will encourage people to wait and consider adding a dog to their family in the New Year instead, when the festivities have died down."