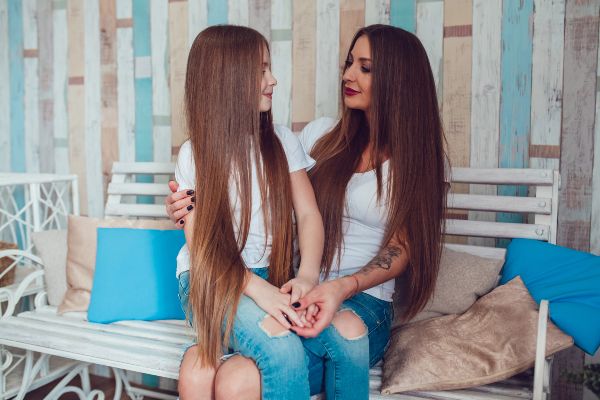 All parents will happily tell you that even as young as they are, children notice their hair. It's an obvious part of their identity - even parents get very attached to it. And whether you love or hate fairytales, most of our children have watched Tangled, a film in which a princess is imprisoned in a tower so that others can benefit from her impossibly long locks. Come to think of it, all the Disney Princesses have great hair. It doesn't go unnoticed. So, imagine the heartbreak if your child happens to lose their hair?
According to a recent medical review, around 1 in every 1000 children has a localised version of alopecia areata; an autoimmune disease which attacks the hair follicles, ultimately causing hair loss. This is just one of the ailments which sadly causes hair loss in children alongside more life-threatening illnesses such as cancer and tumours.

That's where The Little Princess Trust comes in. This incredible charity provides real hair wigs for children and young people following the trauma of losing their own hair through cancer treatment or alopecia.
This September marks Child Cancer Awareness Month and the team behind premium hair extensions brand Great Lengths - who have been working with the charity since 2015 - are on a mission to help raise awareness by asking the public to donate their used hair extensions.

How can I get involved?

The idea is that if you buy and use Great Lengths hair extensions (which are 100% human hair and ethically sourced) they can then be can be donated through certified stylists and salons throughout Ireland and the UK after you've worn them. Yes, even after they have been worn for several months. The hair extensions donated will then be used towards making real hair wigs produced through the charity.
Longer hair wigs are currently in great demand; Great Lengths can donate hair donations of 16 inches or more to help with this - so they need as much used hair as they can get. Vogue Williams, Lottie Ryan and Alannah Beirne are some Irish celebrities who have donated their extensions.
Many celebrities and public figures including Jessie J, Lily Cole, Harry Styles and more recently the Duchess of Cambridge have chopped their hair in support of the children's charity and it all goes towards raising awareness - but they still need your support.
See HERE for more information on how to donate your used hair extensions (and if you know anyone that has any, tell them not to throw them away!) - and get involved in a fantastic cause at the same time.