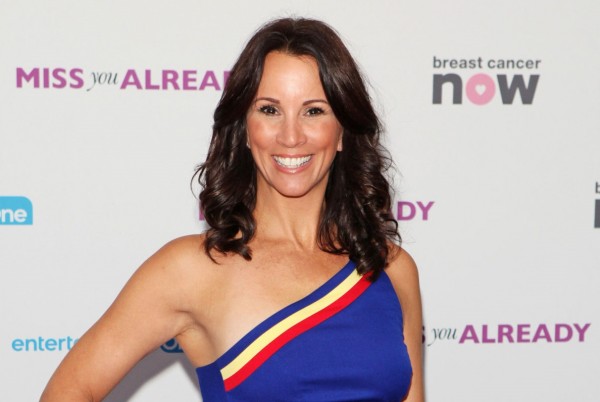 We have major respect for anyone who shares their mental health experiences for the benefit of those around them, which is why we are sending big love to Loose Women star Andrea McLean today.
The presenter got emotional this week, when she opened up about her battle with postnatal depression during a segment on the show.
Andrea introduced Donna, a makeup artist on the show, and recalled how she encouraged her to seek help when she was at her lowest, after welcoming daughter Amy.
"When you come to work, you put your work face on, and you present your best possible self. You keep something hidden, something that might be bothering you; for me, it was postnatal depression," she explained.
The 47-year-old held back tears as she finally opened up about her secret daily struggle.
Here's @andrea_mclean's Lighten The Load Hero @DonnaMayC. You can nominate YOUR hero here >> https://t.co/xTGsoTP5MX @MindCharity pic.twitter.com/DSDZqPNLv8

— Loose Women (@loosewomen) July 19, 2017
"I was being so careful to make sure I came across as professional – don't show any weakness, don't cry in front of anybody, don't crack, don't break, keep going, you can do this.
"And the one person who saw through all that was Donna. Donna is my friend and makeup artist here at Loose Women. All she said was, 'I think you need to get some help'. It was those little words that made me go to the doctors and get some medical help that I didn't even realise I needed."
Viewers were incredibly touched and impressed by Andrea's segment, and took to social media to share messages of love and support.
"You were amazing today," wrote one Twitter user, while another tweeted the presenter to tell her that he 'loved her so much'.
This isn't the first time that Andrea has opened up about the issues she has been going through in her personal life.
@andrea_mclean hi Andrea I don't know if you will read this but I would like to say I love you so much

— adam taylor (@adamta007_adam) July 19, 2017
Well done for opening up to something that was very personal. We should rename the show to Strong Women

— Sarah Scott (@ssgeordie1) July 19, 2017
Just last month, the mum-of-two revealed that she – like her co-host Nadia Sawalha – is experiencing thinning hair, and now wears extensions.
"Mine started thinning in my early forties. I actually spray it – I put makeup on it, to cover it," she said.
"It makes you feel less womanly, and I decided that I won't take it lying down."
Fair play to Andrea for opening up about two issues that so many women experience but are often too nervous to talk about.