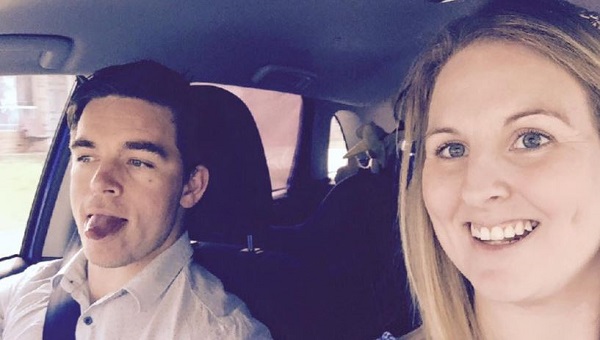 Some parents work outside of the house, and others choose to stay at home to mind their children – it all comes down to individual choice and circumstances, and no one is in a position to judge another parent.
This is something that dad Brad Kearns wants to drill home to those people still using the phrase 'just a stay-at-home parent'.
The blogger took to Facebook to relay this message, inspired by a conversation he witnessed while at a wedding with his wife Sarah, recently.
The dad-of-two admitted that everything was going fine at the table, until talk turned to what everyone 'does with their lives'.
He wrote: "We got me out of the way and explained what I do without them batting an eyelid. And then, he looks at Sarah. She is very intelligent and has been an Emergency Services Worker for over seven years now. He says, 'Oh, so you just stay home and look after the kids?'"
While Sarah apparently handled the situation expertly, it just reminded Brad of how fed up he is with this irritating 'generalisation' made about parents.
Insisting that he is beyond proud of Sarah and all that she has achieved in her life and career, Brad wrote: "He somehow managed to judge before he asked. I love that she wants to take this time to raise our beautiful children. She will never get this time again."
"There's nothing wrong with being a stay-at-home parent…Don't judge, don't assume, don't anything. Just mind your own business and let people live their life how they want to," he added, in a final, rallying message.
Darn straight, Brad.
SHARE to spread Brad's important message far and wide.