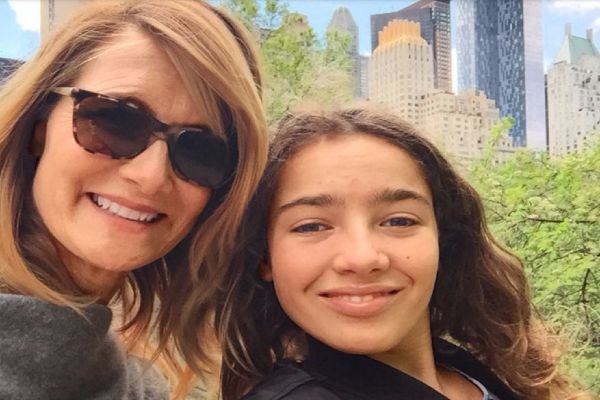 Twin Peaks actress, Laura Dern, has written a touching letter to her 12-year-old daughter, Jaya that is both inspiring and heartfelt. The letter has appeared in the September issue of InStyle and we recommend mothers and daughters everywhere read it!
She wrote of her own experiences of letting go of the expectations she put on herself when she was younger. It is a really lovely read.
"Dear Jaya, I've been thinking a lot lately about what it means to be a woman today. A woman in her own skin, in her power, without any labels placed on her. And as part of that process, I've thought back to what I saw when I was your age…"
The 50-year-old actress spoke about growing up in the 1970's when women were becoming more progressive and independent. She advises her daughter to never limit herself like women were forced to, in previous generations.
"The '70s were a very new time, culturally. Unlike the women in my grandmother's generation, who were told to choose between just a few life options, my mother and her friends were part of the revolution in which women made clear that they were not satisfied by limitations," she wrote.
"They wanted to do it all. Although society was beginning to accept this, it was assumed that those who tried to do it all were going to fail at everything. So my reaction, as I got older, was to decide that even though I could do all things, I was going to focus only on one at a time…And I'm writing this to you because I want to make sure that you don't limit yourself in the same ways."
The Blue Velvet star spoke about how her daughter's generation is heavily influenced by social media and how this can be detrimental in her formative years.
"[Social media is] is mothering you as much as I am. This other mother is very influential, and she's telling you that your value is determined by how many people follow you. She is also deciding what beauty looks like and which extravagances add up to a fun life," she wrote.
"You have to get out of your own way and write your own story — and not be forced into the narrative that you think will give you the easiest path to success or the most likes."
Laura talks about having faith and confidence in yourself, especially during the darkest of times. She went on to talk about the inevitability of failure and how this is okay. It's something that happens to everyone in their lifetime and how it's a learning experience.
"I want you to have faith and hear yourself when you're just barely holding it together. You will succeed and fail in equal measure. Both experiences are worthwhile," she wrote.
The Hollywood star also wrote about the importance of independence and being yourself in a world full of conformity and unrealistic demands.
"I want you to live in the space that's your own."
The mother and daughter were seen together at 28th Annual Palm Springs International Film Festival Film Awards Gala in January of this year.
Laura is currently on David Lynch's hit TV show, Twin Peaks, and will star in the upcoming Star Wars movie, The Last Jedi as Vice Admiral Amilyn Holdo.