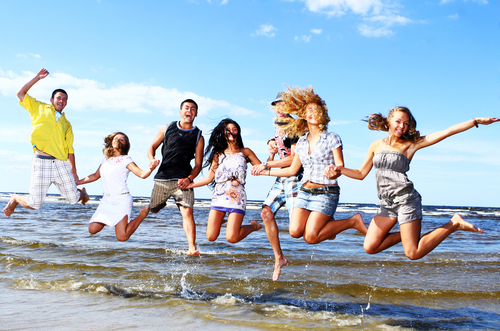 Now that the exams are over, many teenagers will be looking forward to a week or two away with their friends - to the horror of us mums!
Even though they might be old enough to drive or even vote, it doesn't stop us worrying about them constantly. With horror stories emerging all the time, it is understandable that you might have a few concerns.
But rather than banning your child from going (not that that would work anyway!) or being a ball of stress while they are gone, have a read of our following dos and don'ts:
Dos:
1. Do talk to them about safety
Talk to them about not leaving their belongings unattended, limiting alcohol consumption, not walking off with strangers and to always stay in a group. While they have no doubt been told this a hundred times previous it is easy to let your guard down when away.
2. Do have a number of ground rules
Before they go, set down a number of rules that they need to follow. Whether it's a text twice a day, a phone call in the evening, wearing suncream, getting travel insurance or them giving you the contact numbers for their friends, set a few rules before they set off.
3. Do get as much information as possible
Ask your teen for the name and address of the place they're staying, their flight details, trips they plan on taking and bus companies they will be using. This way if something does go wrong you will have as much information to hand as possible.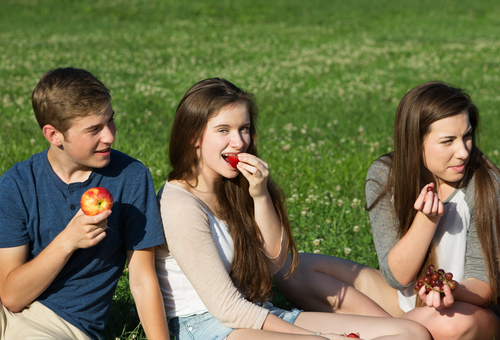 Don'ts:
1. Don't ban them from going
Banning your teen from going somewhere or even doing anything is never going to end well. No matter how much you are against the trip the best thing you can do is keep the gate of communication open. This way when they do go they will be more likely to stay in touch.
2. Don't take over
One of the things you'll have to come to terms with about your growing teen is allowing them make their own decisions, and even mistakes. By all means give them advice on what to take and where to go but, ultimately, let your child do their own organisation – just trust they will do the right thing.
3. Don't preach to them
The last thing your teen wants to have to endure is a lecture off you, so rather than ply them with millions of questions simply talk to them. Discuss saying no to peer pressure, how to remain safe and to stay in touch but leave it at that.
The time to trust your teen is now so let them enjoy themselves.