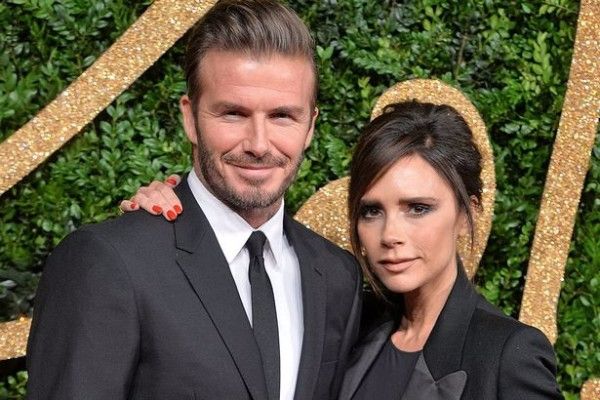 Victoria Beckham often shares photos of her glamorous designer dresses and adorable family on Instagram. Many people are in awe of her life, but the fashion designer has been hit by a wave of negative comments after posting a controversial poolside photo.
The mum-of-four posted a picture of her young sons Romeo and Cruz sitting by their pool with wine glasses in their hands.
She wrote, "Two little old men! #fizzyapplejuice #drinksatsunset #happyhour."
The mum made it clear that the two boys were drinking apple juice, and not alcohol. Unfortunately, many people looked past the #fizzyapplejuice hashtag, and flooded the comment section with disapproving remarks about the mum.
One user slated the young boys' behaviour, "This settles which are the worst of the Beckham kids."
Another passed comment on Victoria's parenting skills, "Underage drinking? When their mother chews coffee beans to stop her drinking? Double standards, me thinks."
Amongst the backlash, however, there were words of support. One person wrote: "What a lovely family. Have a happy half-term holiday."
Numerous fans couldn't believe how foolish people were being, too. They stated that Victoria was doing nothing wrong - it is very clear that the boys are drinking apple juice.
One person defended Victoria, "Literally, I have never in my life seen champagne that dark. It's clearly apple juice."
Another shared their support, "It's apple juice people, just chill and read before."
One mum shed light on the debate by sharing a funny anecdote of her own, "My daughter asked me if I would care if she marries Cruz Beckham last night... She is 10."
Victoria has yet to respond to the comments. The mum is currently enjoying a family holiday at their house in Los Angeles.
She has posted many photos from their trip, including a sweet snap of Harper skipping around the garden. She also shared an image of her son playing tennis, writing, "Early morning tennis with Romeo x."
The family recently reunited with their eldest son Brooklyn, who made the big move to New York at the end of August.
The 18-year-old is currently studying at Parsons School of Design. Victoria admitted that she was struggling to cope with the distance.
Much to her delight, the family met up in New York last week. She shared a heart-warming photo of her three sons during a family dinner in New York.
She wrote, "Harper has all her big brothers back!! We are so happy!"
We love how the Beckham family always manage to spend quality time together, despite their hectic schedules.