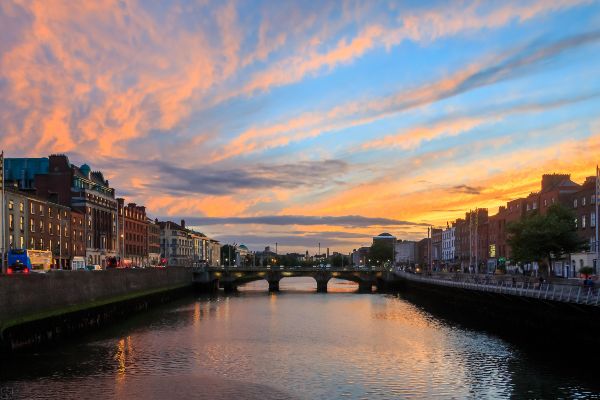 Well, that's not too shabby!
And if you're looking for another reason to convince your wanderlust-filled friend to put roots back down in our fair city, this is as good as any, we reckon.
This week, global consultancy firm Mercer announced their 20th annual Quality of Living survey, and we were delighted to see that Dublin has been ranked 34, making it the highest ranked city across the UK and Ireland.
And that's despite the weather, housing crisis and homelessness levels.
This means that we beat our neighbours London (41), Edinburgh (46) and Belfast (68), and even the big European favourites such as Paris (39), Lisbon (38), Madrid (49) and Rome (57).
"Some of the key factors placing Dublin in 34th place in the survey include a stable political environment, lower levels of air pollution and a strong socio-cultural environment," Noel O'Connor, consultant at Mercer Ireland said of the results.
The survey is based on 39 factors grouped into 10 categories, including; healthcare, housing, education, transport and the natural environment.
Vienna topped the ranking for the ninth year running, followed in 2nd place by Zurich, with Auckland and Munich joint in 3rd place.
In North America, Canadian cities rank highest for quality of living with Vancouver (5) again taking the regional top spot. San Francisco (30) is the highest ranking US city, followed by Boston (35), Honolulu (36), Seattle (44), and New York (45).