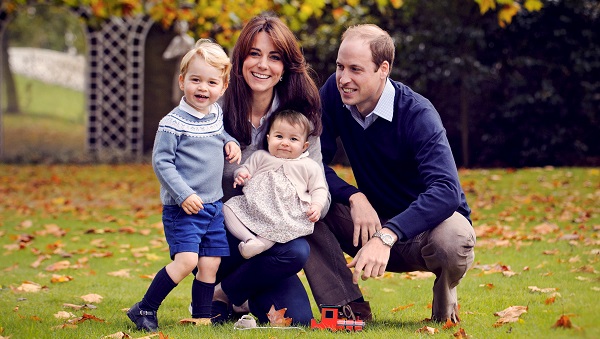 She is regularly seen attending and speaking at charity events, with mental health proving to be an area of particular interest for her, and this has driven the Duchess of Cambridge's contribution as Guest Editor for The Huffington Post today.
Mum-of-two Kate Middleton is contributing to the online publication in conjunction with the launch of the Young Minds Matter series, created to raise awareness and improve understanding of mental health and young children.
In her first blog, titled 'Let's Make a Real Difference for an Entire Generation of Young Children', the Duchess draws on her experience of working with family charities who deal with vulnerable children, family breakdown and addiction.
Pinpointing childhood as a crucial time for mental development, the Duchess writes: "It became clear to me that many children - even those younger than five - have to deal with complex problems without the emotional resilience, language or confidence to ask for help. And it was also clear that with mental health problems still being such a taboo, many adults are often too afraid to ask for help for the children in their care."
Bringing the topic right back home, Kate also reveals how her experiences have shaped her approach to motherhood.
"Like most parents today, William and I would not hesitate to seek help for our children if they needed it. We hope to encourage George and Charlotte to speak about their feelings, and to give them the tools and sensitivity to be supportive peers to their friends as they get older. We know there is no shame in a young child struggling with their emotions or suffering from a mental illness," she writes.
The Duchess' turn as Guest Editor is already proving very popular online, and it's clear that her influence and reach will make a major difference – which she is counting on.
In a final stirring message, she insists: "Together, we have the chance to make a real difference for an entire generation of young children."
We're looking forward to hearing what the Duchess has to say throughout the day.
SHARE to spread the Duchess' empowering message on children and mental health.