The Duchess of Cambridge has given the cutest update about Prince Louis during a day trip to Cyprus.
The mum-of-three travelled to RAF Akrotiri with her husband Prince William to meet serving personnel, families living on base, wider station personnel and members of the local community this week.
During their visit, Kate opened up about her youngest child Prince Louis, who was born this April. The mum gushed about her three children- Prince George, Princess Charlotte and Prince Louis when greeting the public who came out in force to meet the royals.
She revealed that Prince Louis, who is now seven-months-old has already started following one very popular royal tradition.
The Duchess told one onlooker that Louis has already started waving.
There's no doubt the youngster has picked up the habit from his big sister Princess Charlotte who is forever spotted mimicking her grandmother Queen Elizabeth's famous wave during royal engagements.
It is believed the family-of-five will be spending Christmas Day with Queen Elizabeth and Prince Philip this year, but they have yet to confirm their plans.
There's no doubt the public will be sending dozens of gifts to the young royals this year, but Kate and William won't be letting George, Charlotte and Louis keep every gift.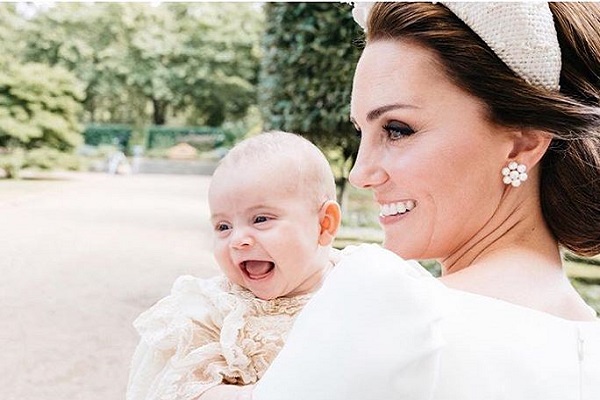 The Duke and Duchess don't want their children to be spoiled with thousands of gifts, so they will only be allowed to keep a handful of presents.
The rest will be donated or stored at Kensington Palace.
This tradition is extremely important to Kate and William who want George, Charlotte and Louis to understand that Christmas is all about spending time with your loved ones and not receiving gifts.