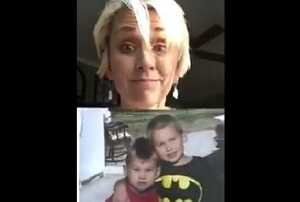 We have seen some inspiring videos doing the rounds in recent times, and this week another incredibly brave woman has taken to the internet to share a very important and powerful message.
Mum-of-two Holley Kitchen has become an internet sensation after sharing the story of her cancer diagnosis and journey on YouTube.
The 42-year-old is battling stage IV metastatic breast cancer, for which there is no cure, and she is using her story to raise awareness for others.
In her video – which was published this week and has already gone viral – she shares her frustrations over certain comments made and questions posed to her while she fights the disease. She goes on to share the lessons she has learned on her difficult journey, in a bid to educate others on how to cope with the illness and how to treat those who are living with the condition.
Holley's message is raw and honest, and is clearly striking a chord with people all over the world.
Check out Holley's powerful video below.