The Easter holidays have arrived and we are so ready to dive into our book collection and unwind with a wonderful tale or two.
We have gathered up our current favourite reads that you must add to your to-be-read list.
We've got something for everyone whether you're a fan of fiction or a lifestyle lover.
1: Essential Oils You Can't Do Without by Daniele Festy (Eddison Books Ltd)
Fragrant essential oils work gently but surely. For a long time, they were the exclusive province of perfumers and played a somewhat anonymous role in the manufacture of cosmetics. More recently, they've come out of the wings to take centre stage, reminding us how to look after ourselves safely and effectively.
There are six key oils that will cover all your needs and Daniele Festy is here to tell you all about them and their benefits. Her book presents the six you can't do without- tea tree, lemon, lavender, peppermint, rosemary cineole and damask rose.
2: Dancing the Charleston by Jacqueline Wilson (Penguin)
Mona and her aunt live in a little cottage on the edge of the Somerset estate where her aunt sews dresses for the lady of the house. When Lady Somerset dies and a new member of the Somerset family inherits the house, things begin to change for Mona. She has never really fitted in anywhere, but the new atmosphere at the house offers opportunities for her to shine- and to find new friends. Dancing at fancy costume balls and trips to decadent 1920s London are wonderfully exciting- but new experiences sometimes bring revelations. Are there secrets in Mona's past that she can't dance away from?
A perfect tale for your little bookworm and one mum will secretly love too.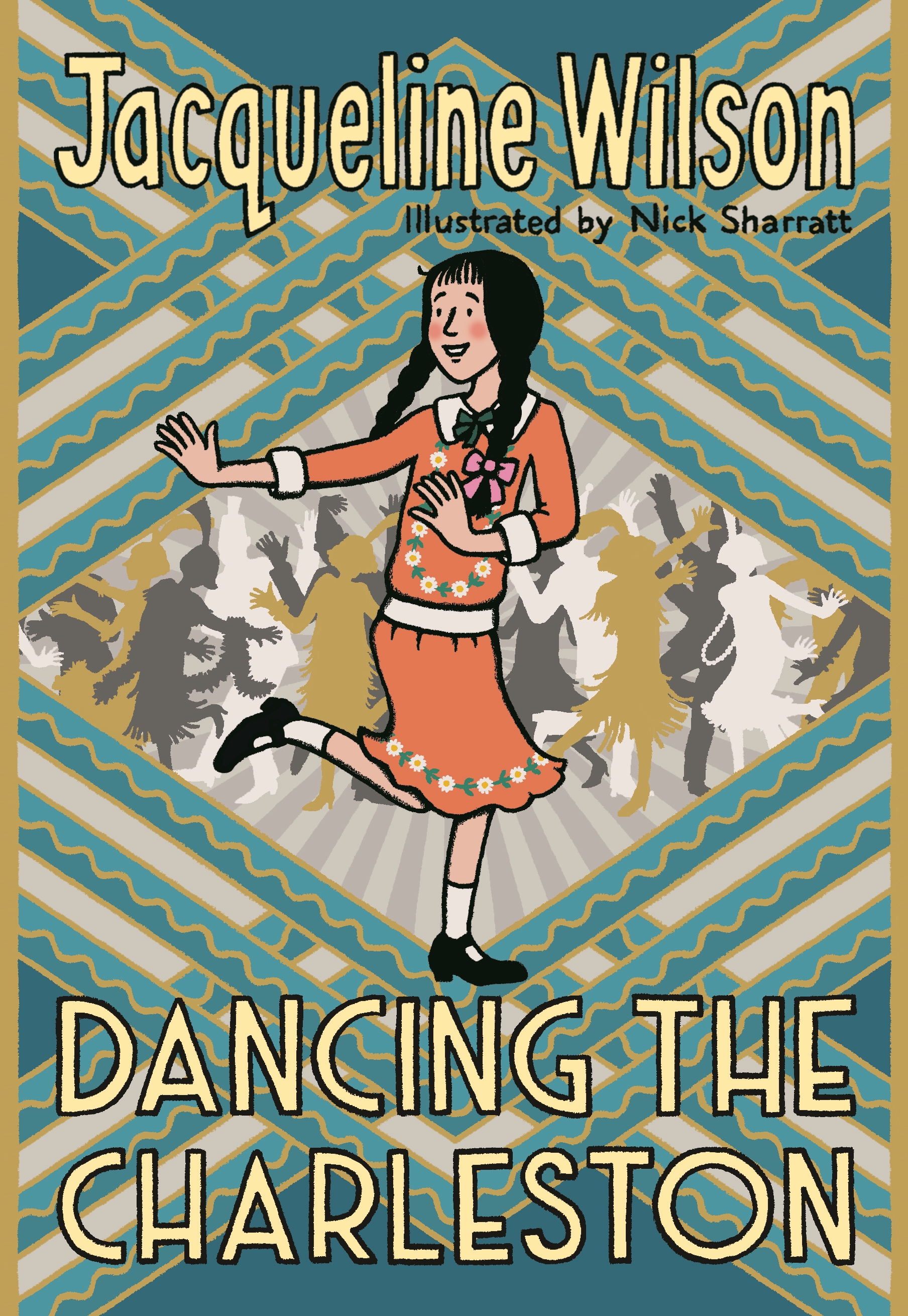 3: Hinch Yourself Happy by Mrs Hinch (Penguin)
The first book from Instagram sensation Mrs Hinch. Sophie Hinchcliffe, who is known to her- now over two million- followers as 'Mrs Hinch', has taken the nation by storm with her infectiously addictive charm and passionate belief that cleaning has the power to change your life.
She will turn your house into a home. Whether you're a daily duster or looking for a monthly makeover, Hinch Yourself Happy offers the reader clever cleaning tips and shows you how to create not only a cleaner house but a calmer you- offering an antidote to the disorder and anxieties of daily life.
The True History of Chocolate by Sophie D. Coe and Michael D. Coe (Thames & Hudson)
Easter is a holiday where we all happily stuff our faces with chocolate, but where does it come from?
Chocolate- 'the food of the Gods'- has had a long and eventful history. The humble bean takes us on a long journey or ancient civilisations, encounter and conquest, slavery, capitalism and commodification. How it consumes and changes across time and cultures. It is a familiar flavour, and a story anew.
The True History of Chocolate is expertly told here by the doyen of Maya studies, Michael Coe, and his late wife, Sophie. The book begins 3,000 years ago in the Mexican jungles and goes on to draw aspects of archaeology, botany and socio-economics that paved the path to Cadbury, Hershey and Green & Blacks. It is a perfect read this Easter.
Natural Painkillers by Dr Yann Rougier and Marie Borrel (Eddison Books Ltd)
From a mild headache to crippling arthritis, pain is a part of many people's everyday experience. But there is a natural alternative to pharmaceutical medicine. This book is your indispensable guide to relieving pain the natural way, using a wide variety of methods including breathing and relaxation techniques, diet, yoga, massage, herbal poultices, balms, compresses, teas and rubs.
Featuring key insights into understanding pain and why we feel it, plus scientifically proven techniques that can help make it go away, this essential handbook is your painkilling arsenal for combating a whole range of common ailments.
Riley Rainbow and the Colour Catastrophe by Elayne Heaney (Self-Published)
The land of Weatherville exists way up high and is the home to every cloud, snowflake, raindrop, drizzle drop, rainbow and any other weather-related wonder. They walk, they talk, they laugh, they cry but most of all their friendships teach us how the weather works.
Today we meet Riley Rainbow. Most of the time he is a very happy guy however today something is amiss and Riley thinks he's LOST his rainbow colours. How could this have happened? Join Riley and his friends and this roller-coaster rhyme to find out if it's really a colour catastrophe.