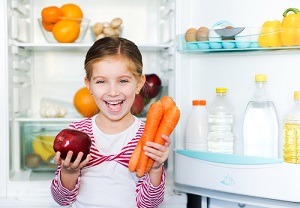 New research has shown that eating small portions of the right vegetables can help fight obesity.
Researchers at the University of Texas found that it is the type of veg, rather than the amount we consume that really matters when it comes to battling obesity-related diseases.
As part of the study, researchers looked at the effects of eating small portions of orange and green leafy vegetables, such as carrots, spinach and broccoli, on 175 children.
They found that consuming as little as one or two fist-sized portions of these vegetables every day helped to reduce the levels of 'bad fats' in the body, thus reducing the risk of developing liver problems, diabetes and other obesity-related illnesses.
Jaimie Davis, assistant professor at the University of Texas, said that the study results show making even small dietary changes can have a very big impact on our children's health.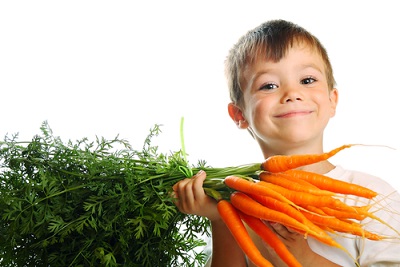 "For a lot of at-risk children, intake of vegetables is really low. We found, though, even eating less than a full serving of these vegetables can really have a pronounced effect on children's health," he said.
He added: "One large leafy green salad as a regular part of lunch is enough to make a difference."
Definite food for thought.