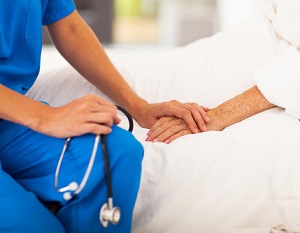 Eight women have died and dozens more are in a critical state after undergoing free government sterilisation operations in India.
According to reports, the women underwent free tubectomy procedures at a government-run camp in the Indian state of Chhattisgarh, before later being readmitted to hospital, complaining of feeling ill.
The local commissioner, Sonmani Borah, said: "Reports of a drop in pulse, vomiting and other ailments started pouring in on Monday from the women who underwent surgery…Since Monday eight women have died and 64 are in various hospitals."
Villagers from the region told BBC Hindi that the procedures were all carried out by one doctor, in the space of just six hours.
Now, officials are being accused of negligence amid accusations that the procedures were rushed. Autopsies are being carried out on the deceased women.
Speaking after the tragic news emerged, Chhattisgarh's Health Minister, Amar Agrawal, said: "At the moment we are concentrating on giving proper medical care to the women."
He also confirmed that a committee had been set up to investigate the incident.
The Indian government offers free sterilisation to women who want to avoid having children for financial reasons, with some claims that women from poorer families are paid to undergo the procedure.