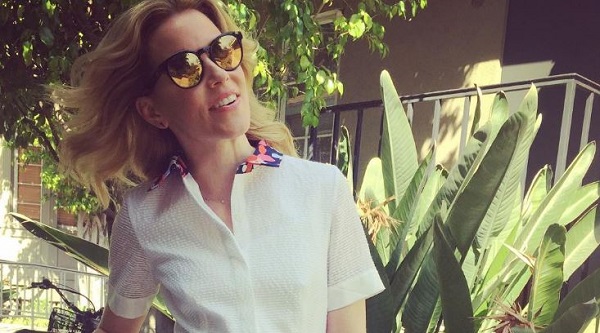 She was there to accept a 'Woman of the Year' award, but this Hollywood mum-of-two was embarrassed to lap up the praise at the Glamour Awards this week – and all because of a guilty working mum admission.
Elizabeth Banks branded herself an 'a**hole' at the ceremony, admitting that attending the awards meant she was going to miss her eldest son's preschool graduation.
Elizabeth – who is mum to five-year-old Felix and three-year-old Magnus – made the admission while accepting the award for Film-Maker of the Year.
"As delighted as I am by this award, when I accepted the offer and invitation to London, I didn't actually realise I was going to be missing [Felix's] graduation," she explained.
"I'm a f***ing a**hole. Being a working mum is super-complicated, and I am really glad that I have the opportunity to say that here tonight…So, I just want to say to Felix that I'm really, really, really sorry, buddy, that I'm missing your graduation tomorrow," she added.
Elizabeth, who is fast making a name for herself as a producer as well as an actress, is married to Max Handelman.
We've all been there at some stage, Elizabeth!
SHARE with a fellow mum who will be able to relate to Elizabeth's experience.