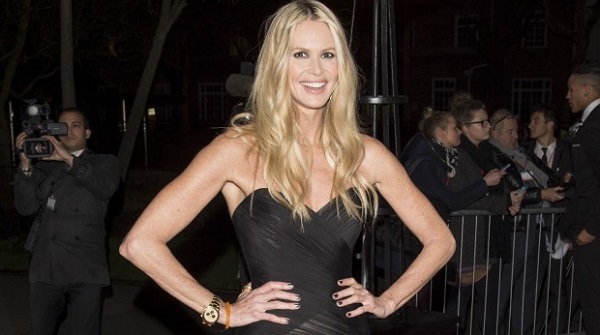 As the sons of arguably the world's most famous model, you might think that Elle MacPherson's children have an easy time of it at home – but you would be very much mistaken.
The 52-year-old has once again lived up to her 'strict mum' reputation, after sharing the details of her policy on gift-receiving at home.
Appearing on The Project, Elle revealed that once 18-year-old Flynn and 13-year-old Aurelius receive a gift, they have to act swiftly in order to keep it!
"If you haven't written a note [of thanks] within 24 hours, the gift is confiscated," she said, adding that it will then be donated to charity.
Elle previously described herself as 'pro discipline' and gave an insight into the strict upbringing her children with ex-partner Arpad Bussson receive.
"We have a 'no electronics during the week' policy. No computer games, no television. I'm very strict about their manners; standing up when an adult enters the room, shake hands, look in the eye, 'please' and 'thank yous' – all of that," she explained.
What are your thoughts on Elle's gift-receiving policy? Is it too strict, or is it necessary in order to keep her sons humble?
SHARE and let us know.