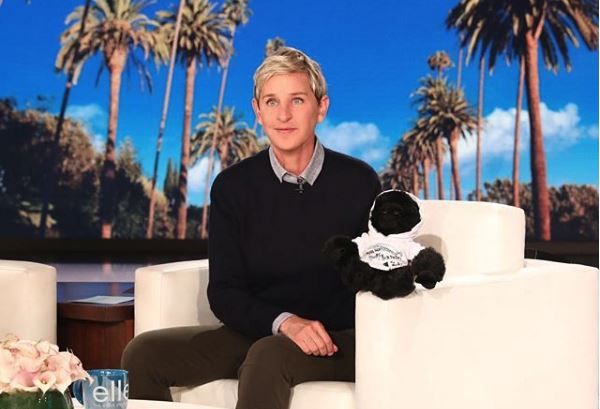 Ellen DeGeneres made a slight slip on "The Ellen Show" yesterday and felt that she needed to apologise.
DeGeneres accidentally introduced Jenna Dewan by her former surname 'Tatum' while bringing her onto a segment, on the programme.
Jenna's name change had been recent, as Jenna Dewan had only publicly announced her split from Channing Tatum.
The couple had been married for nine years, and last month posted to social media a joint acknowledgement of their separation.
In the statement, both Channing and Dewan expressed they still loved each other and that it was a mutual agreement to end the relationship.
Jenna decided days later to then remove "Tatum" from her name, so formally her name would be "Jenna Dewan" going forth.
On the show yesterday, it was evident that the mistake threw Ellen slightly, who felt that she had to address her slip-up and apologise to Jenna after their interview.
Ellen said before going to an advert:
"I have to say before we go to break, I'm so sorry, I introduced you and it was such a habit, and I have to say the way that you and Channing are handling everything is beautiful for your daughter and the statements have been great. I apologise. I just have known both of you for so long, and I'm so used to saying…"
In response, through slightly teary eyes, Jenna smiled and thanked Ellen and the public for their kind words of support.
The 38-year-old said: "Honestly, thank you and everybody for all the love and support. It's truly, so amazing. It's all love!"
The couple has a four-year-old little girl, Everly. In their statement Channing and Jenna said that they will continue to co-parent saying:
"We are still a family and will always be loving dedicated parents to Everly."