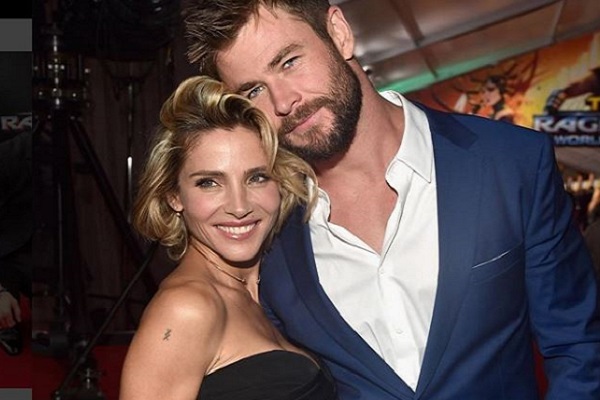 Many women dream of being married to Chris Hemsworth, but the Thor actor's wife Elsa Pataky has opened up about their marriage, admitting to Vogue Australia that she is shocked that they managed to survive as a couple.
She said that things were intense when Chris became famous, explaining that the beginning of their relationship was beautiful, "When I met him he wasn't known at all and I grew with him and experienced all his successes and changes."
The actor became a household name with roles in Marvel's Thor and Avengers Assemble, "He became just so huge and I've been sharing that too," Elsa said.
She admitted that knowing her husband before he became successful was incredibly important for their relationship, "Going through every moment and being there with him with every success was actually a good thing—we grew together."
"It's difficult when you go from being an unknown person to a very known person and all the changes that come with that," she added.
The pair married after a year and welcomed their first child a year after they tied the knot, "We did everything very quickly – I don't know how we survived as a couple. It puts a lot of pressure on a marriage, but we came out good because there is a lot of love between us. We make it work."
The mum-of-three admitted that they often look to Chris's parents for inspiration as they have been together all their lives, "Every marriage has ups and downs -- it's constant work to be in a successful marriage and stay together forever."
Chris and Elsa have been married for nearly eight years and recently got one another's initials tattooed on their wedding fingers. How sweet!