There is one festival you can't miss out on this year and we're not talking about EP. Thrive Festival is the wellness festival you just have to check out.
This year's festival has the most stellar lineup with the crème de la crème of the industry all in one place. There really is something for everyone at Thrive Festival this year. Bring your gym gear for some of the most exciting fitness classes, get your yoga wear on to learn from the very best or grab a notebook to take down ideas in cookery, wellness and life skills at the many talk stages.
Make it FebYOUary with an extra day just for you at Thrive Festival. A weekend filled with cutting-edge fitness classes, cooking demonstrations, yoga, meditation and interactive panel discussions, healthy restaurants and over 60+ brands exhibiting in the Thrive Marketplace. Remember to bring your gym gear, bring a notebook plus an open mind to discover how to
Highlights include the Thrive Boutique Studios: Returning to The Convention Centre, KOBOX Boxing Club see the size of their area grow by four times for 2020. In 2019 they were booked out all weekend and we expect demand to be huge again. Exclusively also this year we welcome Boom Cycle – for their debut in Ireland they will be hosting classes with themes such as Boy Bands vs Girl Bands, Ultimate 80's and Rihanna vs Beyoncé, this is both cycle and music heaven!
One thing you can't miss is the Thrive Talk: Sit back and listen, at Thrive Festival there will be an amazing array of talks that will fill you with inspiration. Topics over the weekend include The Skin Nerd Jennifer Rock, conscious eating with Aisling Larkin, survive and thrive with Mark O'Reilly, Tom Coleman's guide to beauty sleep, Doug Graham will speak on high performance success without stress, learn how to get a social media detox with Laura Lynch. Learn from the best names in the industry about topics such as sustainable living then reset your resilience with expert Siobhan Murray.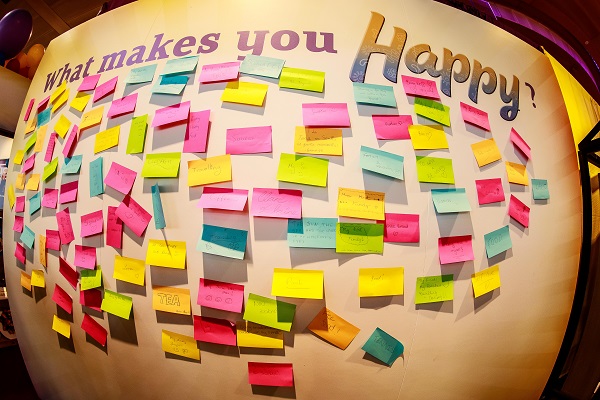 New for 2020 is the Thrive Festival therapy area. All sessions are booked in advance so enjoy your fitness session and then relax with therapists in physiotherapy, massage, acupuncture, cupping, reflexology, osteopathy and so many more!
Thrive this Spring! General Admission tickets from only €42.50 on sale now. Your ticket includes access to all expert classes, talks and demonstrations across 20 stages all under 1 roof! Weekend tickets are available for €75.00. A student ticket is priced at €25 for a day (A student ticket is for ages 16 and upwards. Please note that not all activities are suitable for teens, please check the schedule for more information. Student IDs will be checked on the day)
Or why not spoil yourself and book at VIP ticket for only €75 which includes access to a stunning VIP lounge and a gift bag of healthy goodies to the value of €100!
Thrive Festival will take place on February 29 and March 1 at The Convention Centre, Dublin. It is Ireland's most dynamic fitness, wellness and lifestyle festival. BOOK NOW www.thrivefestival.ie