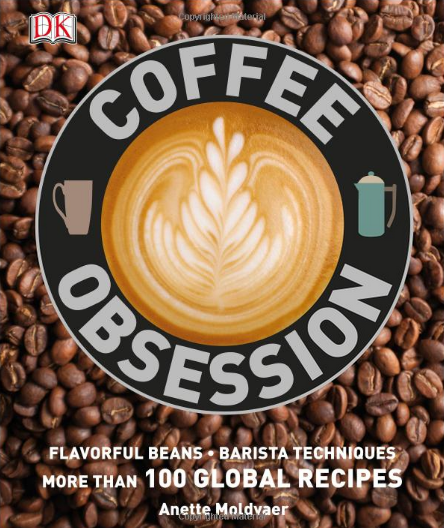 For many mums, sitting in a cafe with nothing but a hot cup of delicious coffee and a magazine to keep them entertained is the stuff that dreams are made of.
The reality is much different, with mum gulping down the hot drink while one child pulls at their leg and another tries to grab the cakes behind the counter, making it pretty hard to enjoy your beverage.
However, while it might be difficult to find even three minutes of time alone, it doesn't mean you have to give up enjoying a delicious cup of coffee – just enjoy it at home.
Coffee Obsession by Anette Moldvaer, is ideal for those who have a bit of an obsession with the delectable beverage. With its step-by-step guide to serving excellent coffee at home, you will be able to master a range of complicated brewing equipment such as the aeropress, and the cloth brewer, and even serve up your coffee with enviable art just like they do in the coffee shop.
Moldvaer's book has more than 100 coffee recipes from all over the world including the Italian Macchiato, the French Cafe au Lait, Ethopia's Buna and Idaho's Huckleberry coffee, so you can treat your taste buds to a world tour of coffee flavours from your very own kitchen.
It's not all about drinking coffee and making the best coffee in the neighbourhood, though. The book also looks at myths surrounding the drink and the truth about decaf, even delving into the science bits behind the methods of making coffee and decaffeination.
It also explains the art of growing and harvesting coffee, how to identify indicators of quality, storing beans, what milk to use and even describes the coffees of the world highlighting species and variations in different countries like Thailand, Vietnam, Brazil and Mexico to name a few.
So, why not satisfy your coffee craving with you barista-style one at home while learning a thing or two about your coffee.