Estonia's capital city, Tallinn, is not known as the country's cultural hub for nothing. Rich in history and architecture it is vibrant, bright and sophisticated, and a truly fascinating city.
An undiscovered gem, there are plenty of things to keep both you and the kids happy:
1. View the city from Kohtuotsa's viewing platform
For incredible views of the Old Town, head to this impressive viewing platform where you will be treated to unforgettable views of the city's modern and traditional mix.
2. Take in the wonderful Kadriorg Palace/ art museum
The outside is a gorgeous piece of architecture in its own right and deserves your undivided attention. Originally built as a palace for Peter the Great in 1718, it is now the Art Museum of Estonia's foreign collection.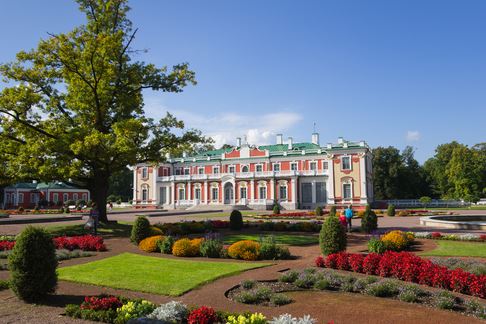 3. Walk around Tallinn zoo
If you are bringing the kids along, they are sure to delight in the wonderful zoo that boasts one of Europe's best animal collections. Located in the city's Haabersti district it is spread across an 87 hectare swathe of forest land.
4. Embrace the city's history at Vabadues valjak
Also known as Freedom Square, this was a place of parades and fanfare through the first period of independence. It's really, really beautiful.
5. Walk along the town wall
There is over 1.9km of the original wall remaining and 20 towers standing along it. It creates a real fairytale charm to the city and is a must-see.