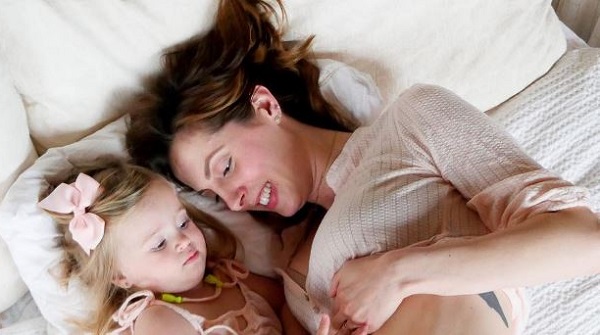 She excitedly announced her pregnancy last month, and is looking forward to welcoming a son to her beautiful family, but the journey to happiness hasn't been straightforward for actress Eva Amurri Martino.
Eva, who is the daughter of Hollywood legend Susan Sarandon, has opened up about the enduring heartbreak of her miscarriage last year.
The star of That's My Boy was almost 10 weeks pregnant last year when she lost her baby, and admitted to People that she was left feeling 'misunderstood' by friends and well-wishers in the aftermath.
In a blog post for the site, the 31-year-old said: "I got a lot of 'reminders' that I would 'have another baby,' that 'it just wasn't meant to be,' or reassurances that I would 'eventually' have the family that I wanted."
"What I wanted to tell these people was that I didn't want 'another' baby. I wasn't interested in their 'meant to be.' I was interested in the baby that I had, the one that I loved and was waiting for. THAT ONE is the one that I wanted, and that one is the one that I would never have," she explained.
Eva, who is mum to one-and-a-half-year old daughter Marlowe with husband Kyle Martino, admitted that grief and worry led her to believe that every pregnancy from thereon in would end in tragedy.
Indeed, after becoming pregnant again, it was only after receiving a reader email thanking her for her candour on the topic of her loss, that Eva decided to 'love again – completely' and embrace another step in the journey of motherhood.
Now expecting a son, Eva and Kyle are over the moon – but the lingering impact of the miscarriage still plays on her mind, understandably.
"Of course, I fight the fear of loss every day — even now… I allow myself these moments, and try to breathe through them. When I'm scared, I speak to my son — I encourage him to stay with us, and tell him how much we are longing to hold him and to welcome him in to our family," she wrote.
We're sure there are plenty of mums out there who can relate to, and take comfort from Eva's words.
SHARE with a fellow mum who may be struggling after the loss of a baby.