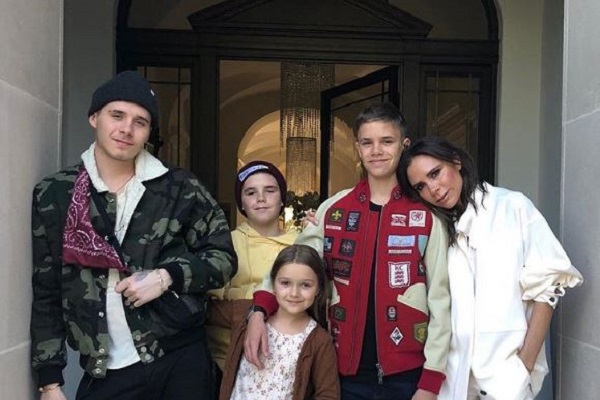 Every mum knows just how stressful the school run can be especially on those days when all the kids do is rebel against you.
We've all had those mornings when nothing goes right. All of the kids want something different for breakfast. Your alarm doesn't go off. One of the kids can't find their school jumper, and another doesn't want to get out of bed.
The last thing we have time for on those manic mornings is a cup of coffee and hearty breakfast.
Victoria Beckham shared the most relatable photo from the school run this morning. We're sure mornings at the Beckham household are pretty hectic, especially with two teenage boys and a seven-year-old daughter at home.
Victoria shared a snap where she can be seen posing in the front garden with a cup of coffee in one hand and her breakfast in the other.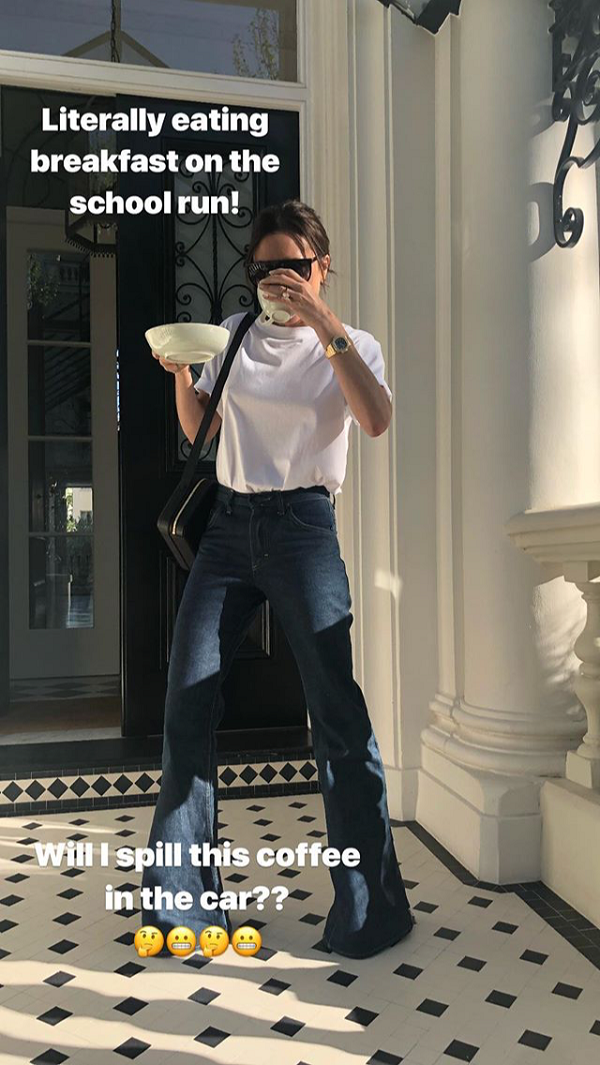 The mum wrote, "Literally eating breakfast on the school run. Will I spill this coffee in the car?"
The mum has often been vocal about balancing motherhood and her career, and despite her immense success in both the fashion and music industries, she shared that her family are her biggest achievement.
She gushed about her family in a touching open letter for Time, "Being a mother is simply the greatest achievement of my life. It has taken me on an unexpected journey that can constantly surprise, educate and confuse me!"
"The emotional connection I feel towards my children brings boundless elation and joy as well as the inevitable worry and concern," she added.
We love how honest Victoria is about motherhood.