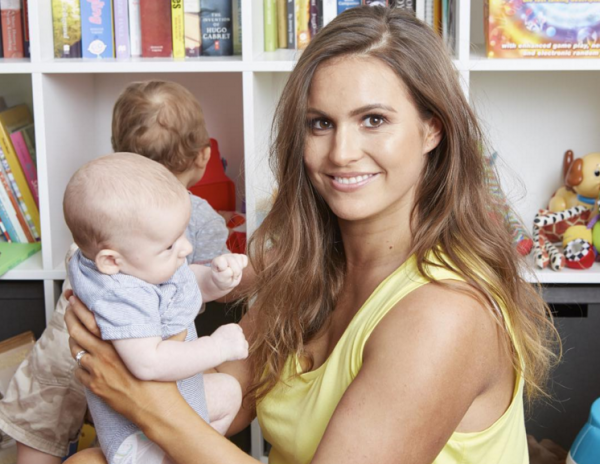 The emotional toll of having a baby can be intense and your new situation can take a lot of adjustment.
So imagine the shock if six weeks after giving birth, you find out you're pregnant…again!
That's exactly what happened ex-Home and Away star Christie Hayes who opened up about her experience on The Modern Mumma blog.
Christie, who played Kirsty Phillips on the long-running soap, described the day, 12 weeks after giving birth to her first son Hendrix, she found out baby number two was on the way.
"I remember feeling guilty straight away because I didn't jump for joy. I felt shocked, a little scared and justifiably, very tired."
This was in stark contrast to the reaction to her first pregnancy where Christie and her fiancé, Daniel, both "cried, laughed, jumped around like idiots in the doctor's office".
As many couple and single parents can try for years to get pregnant with no success, Christie appreciates how truly lucky she is, but explains: "I guess selfishly, I just didn't feel it at the time."
In September, 2015, Christie and Daniel welcomed their second son. Born 11 months to the day after their first-born, baby Harley joined big brother Hendrix.
It is sad to hear of the mummy-shaming Christie experience when she recalls the dirty looks she receives when she tells people that her two boys are 11 months apart.
"One I have been congratulated on, one I have copped flak for, and one that has resulted in the now cringe-worthy experience of people publicly discussing my sex life."
But that doesn't get to her anymore.
"A year and a half after my darling son Hendrix was born, and almost 6 months after Harley, I am delighted to say that having our two children is by far the best thing I've ever done."
SHARE this story of an incredibly busy year for new mum, Christie