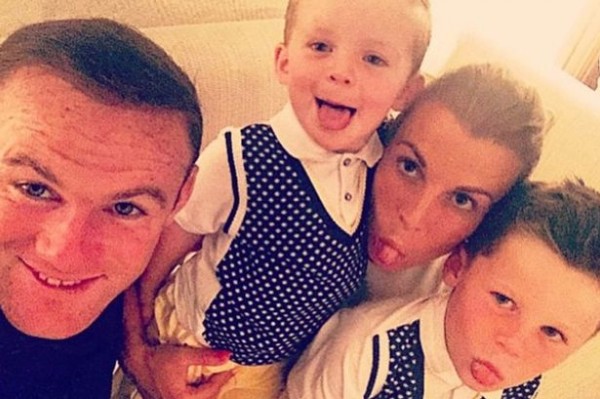 Less than 24 hours after revealing they had welcomed a third child into their lives, Wayne and Coleen Rooney have delighted their legions of fans and followers by sharing a photo of their youngest son, Kit, on Twitter.

Taking to social media to pay tribute to the newest addition to the Rooney clan, Manchester United player, Wayne, uploaded a touching father / son shot which has garnered considerable attention online.

The snap, which shows a smitten Wayne gazing adoringly at the little boy who arrived weighing 8 lbs 1oz yesterday, was captioned: "Meeting Kit for the first time. Home time now!"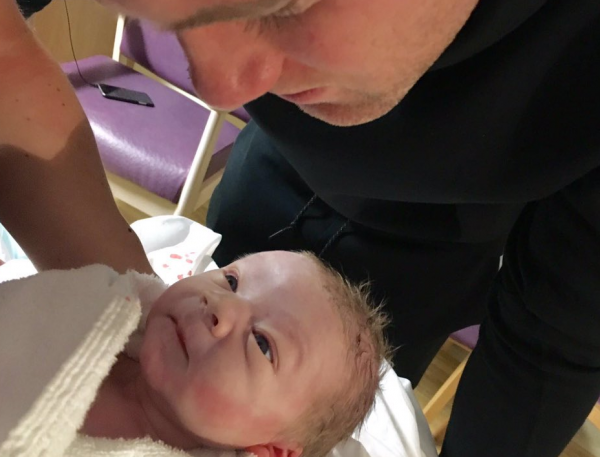 The touching family photo, which has been liked more than 3,000 times in less than half an hour, shows a very alert-looking Kit gazing intently upwards while swaddled in some very cosy-looking towelling.

Delighted to have been given a sneak peek at the Rooney's youngest son, one fan wrote: "Massive congratulations to you both. Best of luck for the future. Bet Kai and Klay love their little brother xx"

While the vast majority of fans rushed to congratulate the popular sports star and his wife, others were, unfortunately,quick to show their disdain for the child's name, with one follower writing: "Wonder how you came up with that name. Did you literally just say the first thing you saw in your house?"

Seems a bit unfair to criticise the name of such a beautiful little child, so we hope Coleen and Wayne choose to focus on the other more positive messages which have flooded their social media channels since Kit's arrival.