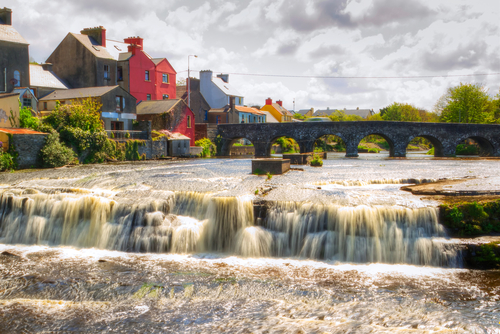 The West of Ireland is a great place for a family holiday, with plenty of outdoor activities, watersports, adventures and cool things to do, neither you nor the kids will ever have time to get bored.
Co. Clare, located right in the middle of the west, is definitely the place to go if you are after adventure.
Cliffs of Moher
Meander along the cliffs, being mindful of the 702ft drop, and soak in the views of the Atlantic Ocean.
The Aillwee Cave
Located right in the heart of the Burren, a 35 minute tour deep into the cave will take you over chasms and beside an underground waterfall.
The Birds of Prey Centre
Right beside the Aillwee Cave is the Birds of Prey Centre - a great spot where visitors can get up close and personal with eagles, hawks, falcons and owls.
The Burren
A truly beautiful sight to behold, the Burren is a vast area of limestone that is hard to miss. A perfect spot for a picnic.
The Islands of Lough Derg
If you are after some water adventures, head along to Lough Derg where you can rent a canoe, enjoy a cruise or take the boat to Holy Island.
Killaloe to Broadford walk
Get on your hiking boots and enjoy the 19km walk from Killaloe to Broadford. Along the journey you will be treated to incredible views and you don't even need to do the whole walk to experience it properly.