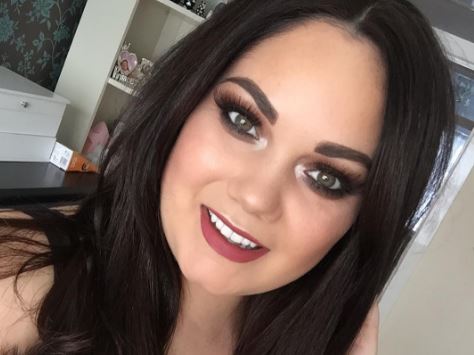 "The first night I tried on my exercise clothes after having Sienna, I cried," Grace Mongey of FacesByGrace tells MummyPages when she sits down to chat with us.

The beauty and lifestyle blogger, who will be taking part in the Great Ireland Run this April, became a mother for the first time last September, and knows all too well the difficulties faced by new mums when returning to exercise.

"My boyfriend asked what was wrong, and I just felt awful," she admits. "I didn't recognise myself."

With a clear goal in mind, Grace, whose blog boasts thousands of followers, says she knew she couldn't let that first-night stumble hold her back, and promptly addressed the immediate concern.

"I went out and bought a whole new wardrobe of exercise clothes, and I felt much better. I felt great!" she laughs.

While Grace used to run to keep fit prior to becoming pregnant, she never considered herself overly dedicated, saying: "I ran for myself, but I was just a normal girl."

Now, with the Great Ireland Run a mere 12 weeks away, Grace is happily dedicated to training for the big event, but insists listening to her own body is her biggest priority.

"If I feel I'm going too hard at it, I step back." she says. "No one can tell you how you feel."

Turning her attention to concerns faced by fellow mums, Grace insists the key to success on the post-pregnancy exercise front is to accept you won't run a 5k on your first attempt.

"You need to start off slow. And you can't be too hard on yourself," she advises. "You need to build up your fitness again. It won't happen overnight."

"You need to accept that there will times when you won't feel motivated, and that's normal. You need to remember there will be times when you feel sore. You have to take it step by step."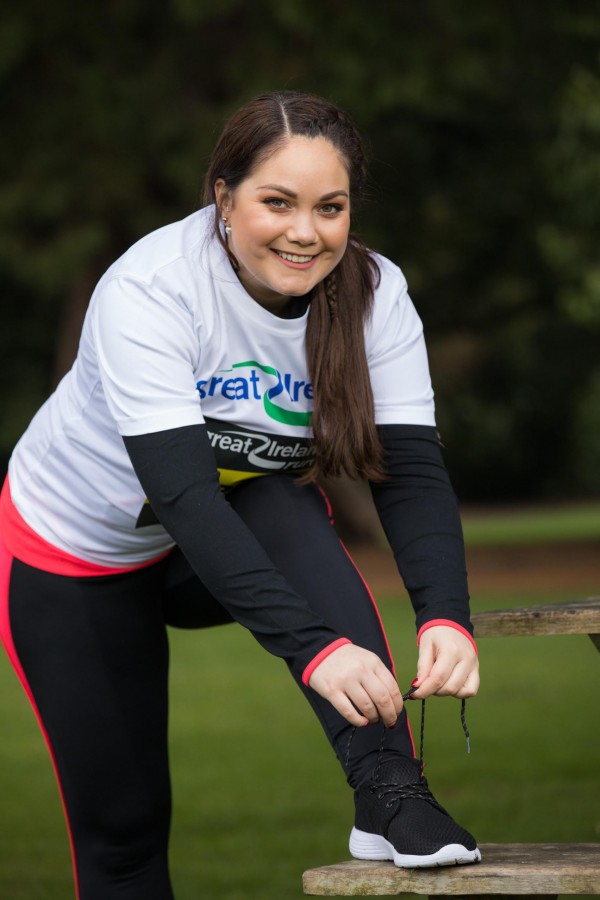 By agreeing to take part in the event in order to raise money for the Tallaght Cancer Support Centre, Grace's determination to get active again only strengthened – an approach which she feels may help new mums who need a clear goal to stay on track.

And yet, the 28-year-old is keen to stress that no one mum is the same, and we're all just learning and adapting at our own pace.

"People think I'm an expert," she reveals. "But I'm just learning myself, and finding out what works for me and Sienna."

Having endured considerable backlash over her decision to Snapchat her labour, Grace is no stranger to negativity – something which she was reminded of when she attempted to create a Facebook group for new mums named Nothing But Support.

Within weeks, the page became a hotbed of negative activity, with Grace saying: "I had to hand it over to another girl to manage. It became too much.There was just so much negativity, and I couldn't take the pressure. I couldn't understand it."


When it comes to her decision to take part in one of Ireland's leading athletic events however, Grace has experienced nothing but support and positivity, saying: "I am really excited about the next 12 weeks of training and keeping my followers up to date on my progress."

But when it comes down to it, the journey is a personal one.

"Exercise is a great way to keep my mind focussed, feel de-stressed and maintain my fitness levels," she explains.

If you want to join Grace on her journey, you can sign up to the 17th instalment of the Great Ireland Run which features a 10k and a 5k as well as mini and junior runs for the kids.

We know what we'll be doing this April…